With school back in session and temperatures dipping (slowly), the bars and clubs are waking back up and the drinks are being guzzled down. Like many avid patrons of the clubs, you're probably actively using the Phoenix-born Tipsy app that popped up on the nightlife scene about a year ago. The successful app escorts users past club lines, waives cover fees and sends cocktails your way and now, it's pouring up drinks across international waters as it recently became the third acquisition of New York City-based HOOCH, a "Private Cocktail Society" subscription app similar to that of Tipsy. HOOCH debuted in November 2015 and buys its members one round of cocktails per day at some of the hottest nightlife spots in top cities like New York City, Los Angeles, Miami, Dallas, Austin, San Diego, Hong Kong and now the Valley of the Sun. After also acquiring FLUX and GROTTO, also New York nightlife apps, HOOCH's selection of venues has widened, featuring more than 300 spots to cheers your friends at. And, with plans to expand to Chicago and San Francisco by the end of the year, the app is quickly expanding from coast-to-coast so users can take advantage even when they're out of town.
"Tipsy has attracted a loyal following in the Phoenix market, with over one-third of their premium members being active subscribers for over a year. It's the perfect marriage bringing the HOOCH experience to thousands of Tipsy fans so they can now enjoy cocktail discovery at hundreds of venues worldwide," said HOOCH CEO Lin Dai.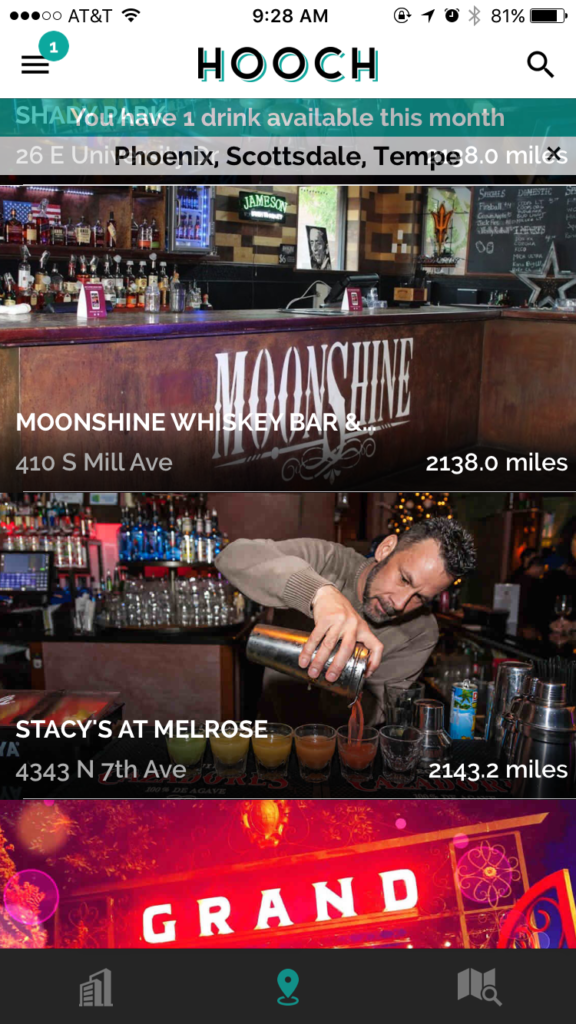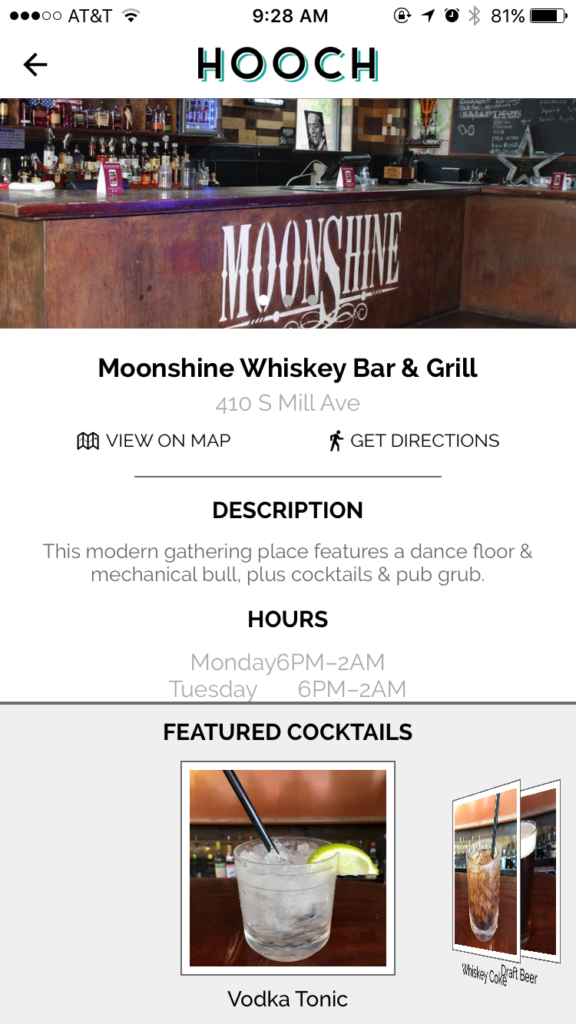 Members of the HOOCH society pay only $9.99 per month or $99 per year and are gifted one round of boozy goodness from specially curated drink menus at participating venues. Tipsy subscribers will automatically receive HOOCH verified subscriptions for their current Tipsy VIP rate for the rest of 2016 while free users will have the opportunity to join HOOCH for only $1 for the first month. Tipsy members can also use their existing username and password for HOOCH.
Eli Chmouni, Tipsy's CEO and co-founder, is now HOOCH's Vice President of Western Regions, so Tipsy users can rest assured that they're in good hands. "Our members have been so dedicated to us since our launch. Now joining the HOOCH family, we can reward them with the benefits they love across the country," said Chmouni. "Joining forces with the leader in the nightlife and drink tech space, we can't wait to bring new innovations to cocktail and nightlife lovers worldwide."
A full list of the Phoenix venues is listed below:
Boondocks Patio & Grill
BS West
Salty Senorita
Low Key Piano Bar
Gringo Star Street Bar
C.A.S.A. Sunbá
Shady Park
Moonshine Whiskey Bar & Grill
Stacy's at Melrose
The Grand Central Coffee Company
The app is available for free download in the Apple App Store and on Google Play.
For more information on the exclusive cocktail society, visit: hooch.co