Blue Hound Kitchen & Cocktails is getting a taste of the island life with its new cocktail menu from head bartender Phil Clark. Debuting 16 new tropical cocktails, the menu will feature creations inspired by the sweet and savory flavors of Jamaican cuisine with a desert twist, incorporating ingredients like house-made Mountain Dew shrub, Aperol and peach. Perfect for summer, the new sips will be light and refreshing.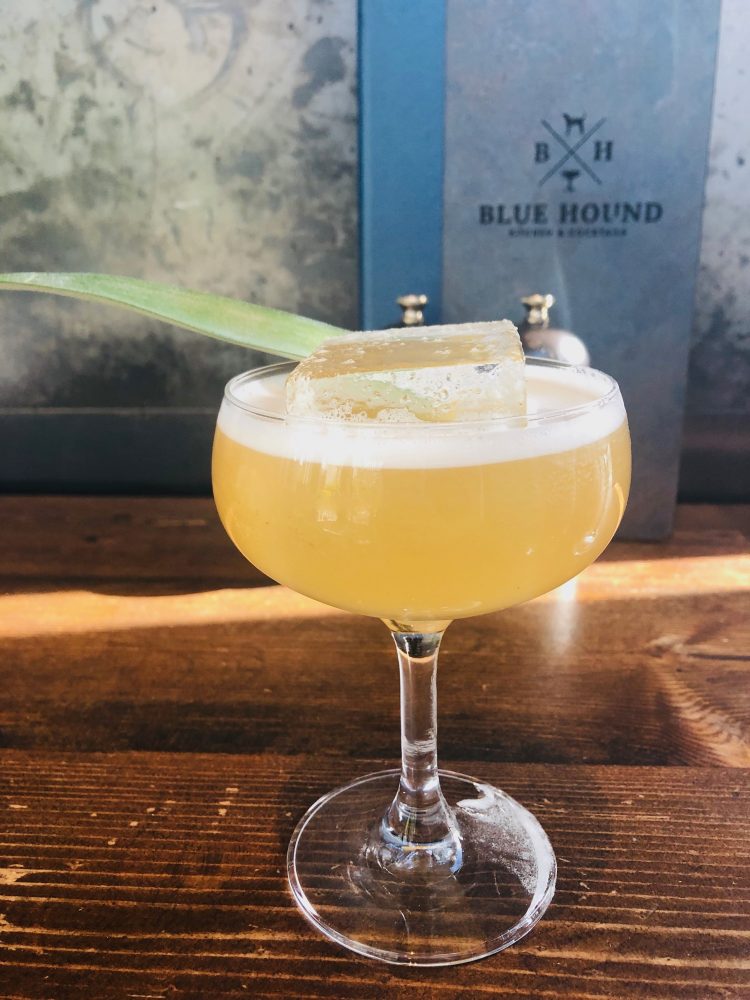 Some standouts on the spring cocktail menu include:
Jamaican Getaway, inspired by Derek Brown with Cynar 70, Overproof Jamaican Rum, Angostura, demerara sugar, and lime
Paper Tiger by Kayla Szeliga with Campari, Proper No. Twelve Irish Whiskey, house lime cordial, hibiscus and egg white
Bitter Enthusiast by Derek Mattson with Meletti Amaro, Akashi Japanese Whisky, banana, chocolate bitters and expressed orange
Frost on Windowpane by Jimmy Pederson with Absolute Elyx Vodka, pear liqueur, pinot grigio syrup, lime, soda and sage
Tropical Ice Age by Mike Mailloux with El Dorado Rum, Banks Rum, banana, cacao, cinnamon, lime and pineapple
Dew the Mezcal by Kayla Szeliga with Del Maguey Vida Mezcal, mountain dew shrub, yellow chartreuse, orgeat and rhubarb
Not only is the bar program being reinvigorated for summer, Executive Chef Dushyant Singh's new lunch menu focuses on using undiscovered flavors, seasonal ingredients and contemporary techniques. The menu offers New-American cuisine taking a more sophisticated approach to classic warm-weather dishes like hot dogs, fresh salads and protein-packed bowls.
For more information, visit: bluehoundkitchen.com