If you're looking for sophistication with an edge, nothing beats a martini.  The martini has a storied past and a long list of famous devotees choosing to drink their martini dirty, dry or shaken. The present day martini holds little resemblance of original martini, originally made with gin, vermouth and olives.  Today when one thinks of a martini, we think of a cosmopolitans, lemon drops or maybe even a dark-chocolate martini.
To make enjoy one of today's classic martinis, we've compiled a list of the best places to enjoy martini's in the Valley.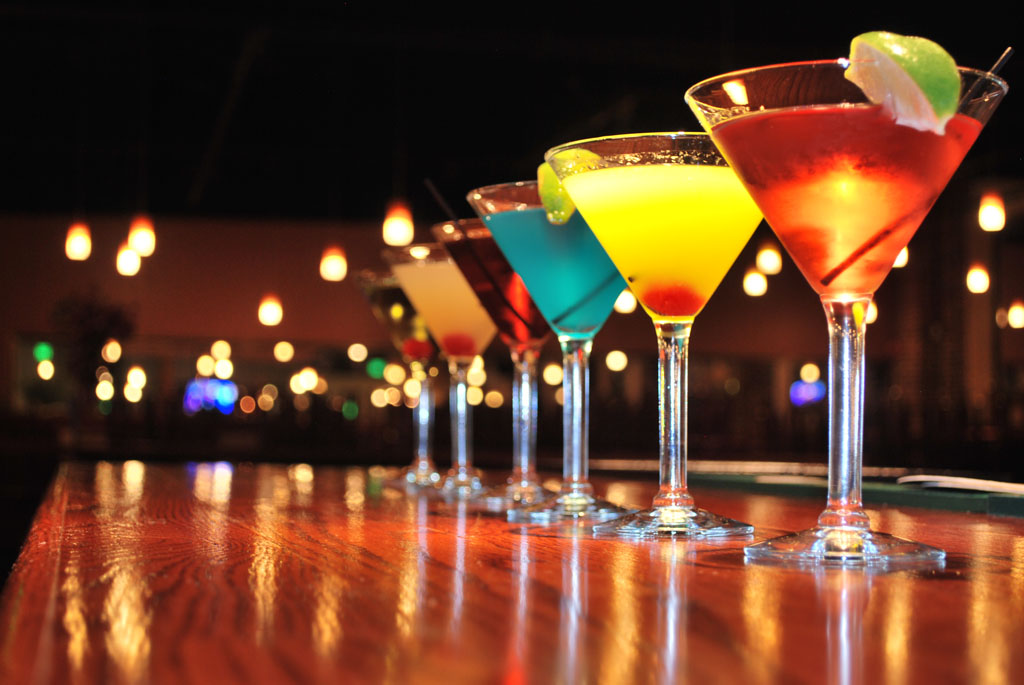 1. Blue Wasabi Sushi and Martini Bar
Blue Wasabi Sushi and Martini Bar in Gilbert is one of the top places in the Valley to enjoy a martini.  What goes together better than sushi and martinis?  At Blue Wasabi, you can sample fun martini creations such as the Wango Mango, Berry White and Milky Way.  With a stylish decor and unique lighting display covering the bar behind the sushi and bar drinks, the atmosphere is perfect.  Come find your new favorite martini this week at Blue Wasabi Sushi and Martini Bar!
For more information, click here.
2. AZ88
AZ88 in Scottsdale is a prime destination for a classic martini.  AZ88 is famous for their big, beautiful cosmopolitans and authentic martinis. They constantly keep things fresh with their ever-changing decor.  With a fantastic patio overlooking the Scottsdale Fashion Square, it's the perfect place to enjoy a great tasting martini on a hot summer night.
For more information, click here.
3. Six Lounge 
Six Lounge is a little pricier than the other Martini Bars but worth every penny.  Dress up and put on your dancing shoes because Six Lounge is always a good time.  Martinis may cost a little more here, but the beautiful scenery and beautiful people make it all work it!
For more information, click here.
4. Durant's
Durant's is an icon in the Valley. Famous for their martini's, steaks, tuxedo-clad servers and smoky bar – it's classic and timeless.  The decor includes red flocked wallpaper, red leather booths and dark cherrywood furniture.  AZ Foothills recommends the vodka martini with olives.  It's well known and for good reason!
For more information, click here.
5. Jade Bar
Offering one of the best views in Phoenix, the Jade Bar at the Sanctuary Camelback Mountain resort and spa is simply a must.  Perched on the side of Camelback Mountain, Jade Bar is the perfect place to watch the sun set with friends or a special someone.  Jade Bar offers a wide array of unique creations such as the lemongrass and ginger martini, the spiced saki martini or the cantaloupe-tini.  The atmosphere is relaxed and resort casual, making it the perfect destination for a nice relaxing night!
For more information, click here.