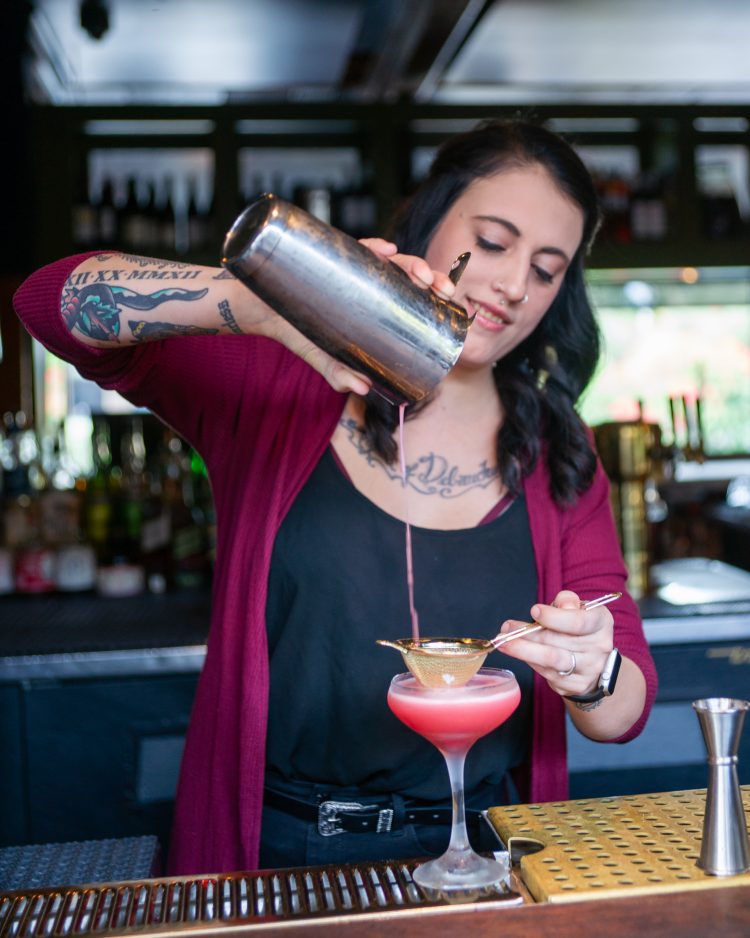 Name: Samantha Hickman
Title: Bartender
Instagram: @angst.and.amaros666
Find me mixing drinks at Windsor
Favorite drink to make: The Aviation, a classic cocktail from the early 1900s using gin, Luxardo Maraschino Liqueur, lemon juice and Creme De Violette.
I'd most like to mix a drink for Ernest Hemingway, and I'd like to hear his opinion on my take of the classic Hemingway Daiquiri.
If I could have one superpower behind the bar, it'd be three extendable arms so I could pour beer, shake cocktails, and clear glassware from the other side of the bar all at once.
If I were a flavor I'd be black cherry.
My biggest bartending fail: Early on in my bartending career, I once made a Manhattan for a guest with only bourbon and bitters, no vermouth. Whoops!
My top drink and food recommendation to guests: A rye old fashioned and a bacon burger with caramelized onions. They pair so well it's out of this world.
When I'm not working, I enjoy sipping Jameson, neat.
My favorite place in town for drinks is Shady's Fine Ales and Cocktails. They have super talented mixologists and a killer jukebox.