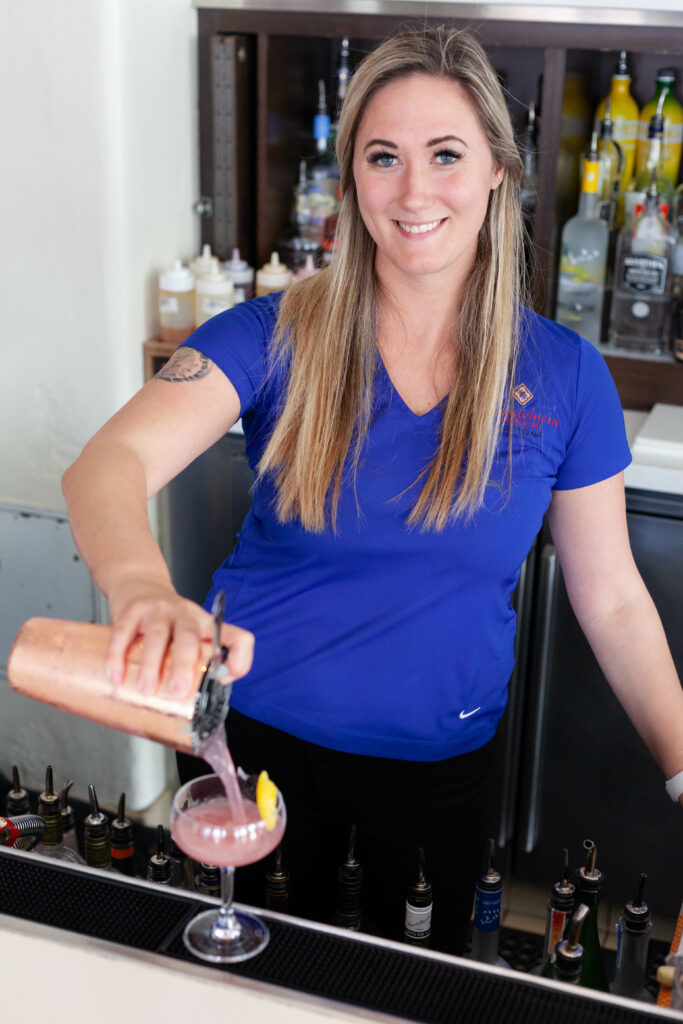 Name: Angie Engelmann
Title: Taqueria Centro Bartender
Instagram: @angelea_3_11_xo
Find me mixing drinks at… Taqueria Centro at Omni Scottsdale Resort & Spa at Montelucia.
My favorite drink to make is… any martini.  
I'd most like to mix a drink for… my friends.
If I could have one superpower while working, it'd be… Go Go Gadget arms.
If I were a flavor, I'd be… jalapeño. 
My biggest bartending fail… accidentally lighting my hair on fire over a candle while leaning over to serve a guest a drink.  
My top drink and food recommendation to guests is… Blackened Fish Tacos, a Taqueria Centro fan-favorite!
When I'm not working, I enjoy sipping on… a dirty Grey Goose martini.
My favorite place in town for drinks is… Depends on what I'm in the mood for – Bourbon & Bones for martinis, Postino for wine and Joyride for margs!