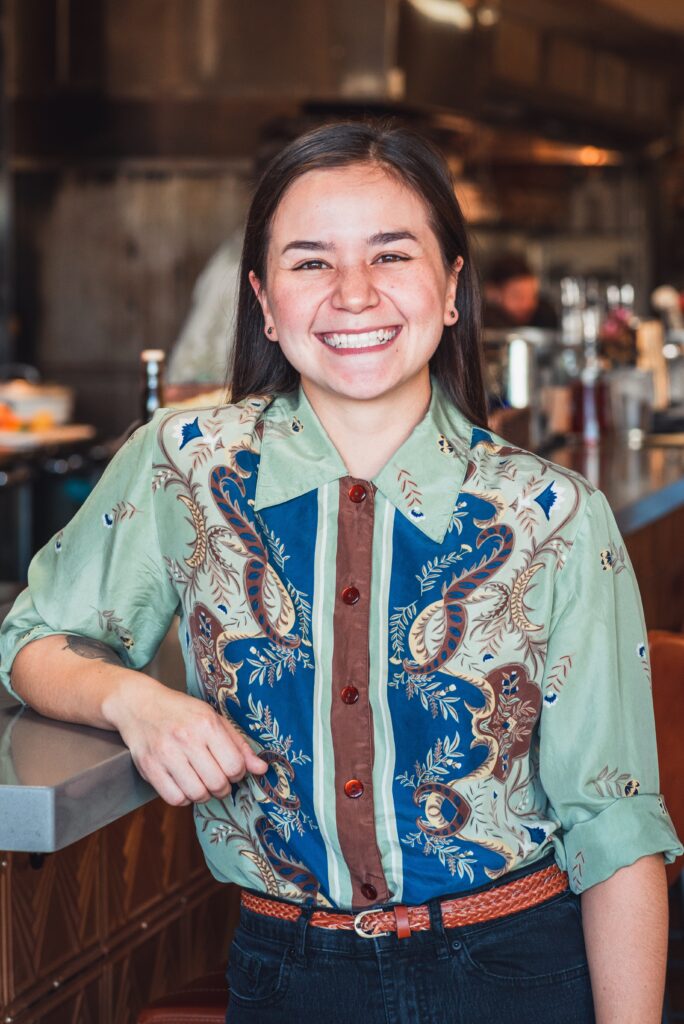 Name: Aneka Otte
Title: Bartender
Instagram: @aneka_hana
Find me mixing drinks at Clever Koi & Across The Pond
Favorite drink to make: The Rusty Nail. A stirred cocktail made with scotch and Drambuie, a sweet, golden liqueur made from scotch, Scottish heather honey, herbs and spices. 
I'd most like to mix a drink for my sister.
If I could have one super power while working it would be the ability to make any object clean just by pointing at it. 
If I were a flavor, I'd be cherry almond.
My biggest bartending fail: I was shaking a cocktail and the tins weren't locked, so it opened up and spilled all over me, in the middle of the rush. The cocktail went everywhere, the tins clattered on the ground, all the guests looked over at me, and the drink was pretty foamy so it really stood out on my apron and in my hair. It also spilled in the ice, so I had to burn the well too, all while my bar guests watched and tickets kept printing.

My top drink and food recommendation to guests: The house rum and Coke; the Soft Shell Crab Bun with cucumber slaw, black sesame and fish sauce aioli; and Pork Ramen with crispy pork belly, roasted mushrooms, bean sprouts, and a soft egg.
When I'm not working, I enjoy sipping on scotch and piña coladas!
My favorite place in town for drinks is Cotton and Copper in South Tempe.