Weekly, the average male spends more than 40 hours at work, with an additional 10 hours spent working at the house.  With so many hours spent working, it's completely understandable for men to want to cut loose and hit the town when Friday comes around.  Depending on whether you're single, dating, married or are a new father, there are a plethora of different options for a guys night.  Featured below are five of the best places to unwind with your buddies in the Valley.
1. Papago Brewery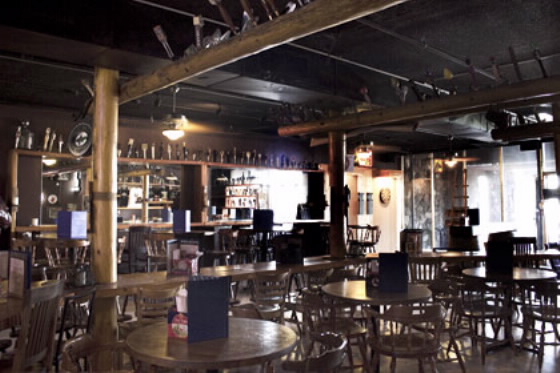 Voted "Best Arizona Brewery" in 2014's Best of Our Valley competition, there is no better place to grab a beer with your best mates.  Featuring 30 world-class craft beers on tap and offering over 500 different bottled beers to drink, Papago Brewery is a guys dream.  Gather up your buddies and try some smooth beer at Papago Brewery!  As said on their website, "great beer is nothing without good people to share it with."
For more information visit : papagobrewing.com .
2. American Junkie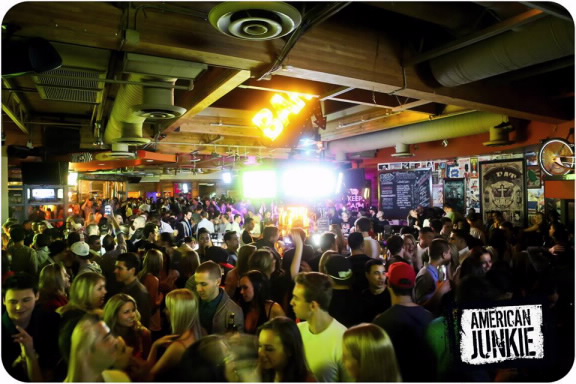 For all the single men out there, American Junkie is the place for you!  With girls, cocktail options and sports, this is the prime place to spend your Friday and Saturday nights.  Voted "Best Party Bar" in 2014's Best of Our Valley competition, American Junkie is a great place to get a little rowdy and let off steam from the week.  Whether it's a live performance or the NFL playoff weekend, American Junkie is always full of young people looking to have a good time.
For more information on American Junkie, visit americanjunkieaz.com.
3. The Mint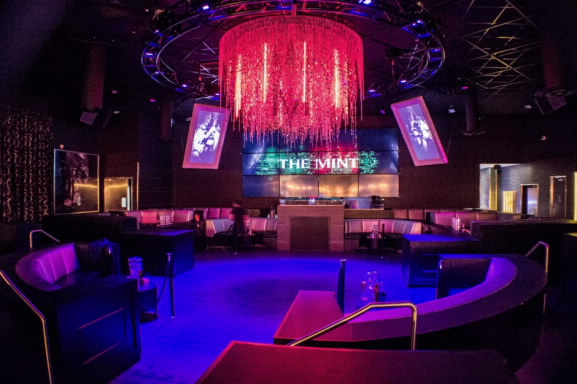 If you and your boys are wanting to get dressed up for a new adventure out on the town, you should consider hitting The Mint.  With the high potential of meeting some hot cougars along the way, the Mint was voted "Best Cougar Bar" in 2014.  The Mint also has a 4,500 square foot patio, the largest patio in Old Town Scottsdale, providing good places to relax and mingle like the likes of Hollywood.  The Mint is a great place to forget your responsibilities for the night and get a little wild!
For more information, visit themintaz.com.
4. Smashboxx Nightclub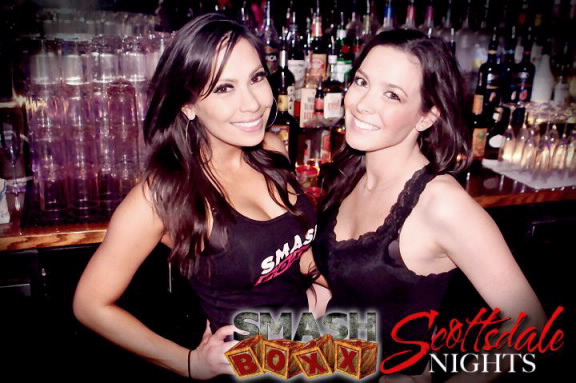 Voted "Best Dance Music Scene," "Best Dance Floor," and "Best Place to Spend a 21st Birthday" in 2014's Best of Our Valley, Smashboxx Nightclub is the ideal place for you and your single friends to meet some pretty girls and dance the night away.  Attracting world renowned DJ's such as Hardwell, R3HAB, Chuckie, Fedde Le Grande, and Sander Van Doorn, this nightclub everything you could want in a nightclub.
For more information go to on Smashboxx Nightclub, visit smashboxxaz.com

5. Tempe Improv

Tempe Improv was voted "Best Comedy Club" in 2014, and is the perfect place to laugh away your problems.  Recently acquiring a full upscale bar on the balcony, along with a complete contemporary renovation, Tempe Improv is a great spot to blow off steam with good food, good drinks and great people.
For more information, visit tempeimprov.com.