Mom's Day is over and I hope that everyone had a great one with their Mom's… and if you are a Mom I hope you had an amazing day! There is nothing quite as incredible as that Mother/child bond and it's so good to be able to dedicate at least one day a year to the women who helped shape us into who we are!
Of course these days this bond is being taken even a step further to include some maybe, unconventional life experiences. Recently the press has been talking about the Mother/Daughter plastic surgery for Christie Brinkley and her daughter Alexa Ray Joel. Joel the new Prell shampoo girl had a nose job and Brinkley ( a former Prell shampoo girl) was rumored to have a facelift…though she denies it. And from the most recent pictures I say maybe a slight mini life, but she certainly doesn't look like there has been anything radical. And I think they both look pretty good!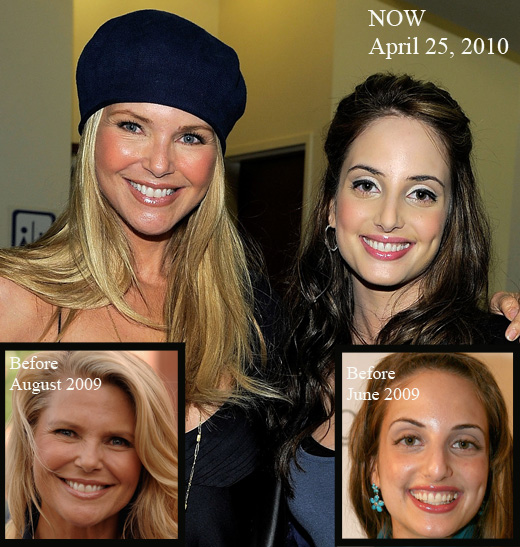 photos courtesy Star magazine
This trend of Mother/Daughter plastic surgery is becoming quite common, remember space cadet Lynn Curtain from the Real Housewives of Orange County and her daughter having surgeries at the same time? Again, Lynn had a face lift and daughter Raquel had a little nose tweaking of her own. Although Lynn definitely benefited from the forehead pull and neck lifting, the results made her look a tad bit shocked and surprised… hopefully that will change with time.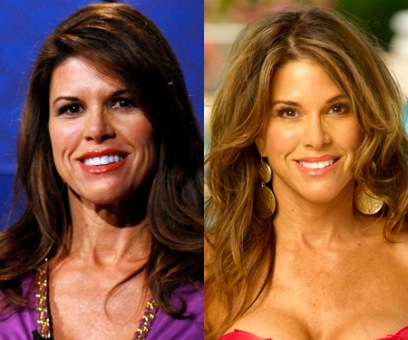 Apparently the Mom/Kid surgery phenom is becoming quite common. Many doctors see a rise in family procedures right before weddings or other major events such as class and family reunions. I suppose the old adage is true, misery does love company, but for me if I was going under the knife, if would be my Mom who I would want to get me through the recovery…frozen veggie packs and all to soothe my swelling.
Of course the most famous facial redo pair of all time has to be Joan and Melissa, Joan has had over a dozen surgeries including a nose job to thin and raise the tip of the nose. Her eyes done, a full face-lift, liposuction, breast reduction, chin tucks, botox, collagen…She claims to have spent at least $80,000 over the years. Recently she wrote a humerous guide to plastic surgery called Men Are Stupid….And They Like Big Boobs A Woman's Guide to Beauty Through Plastic Surgery.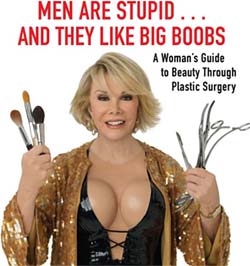 Of course Melissa has had her own fair share though she denies, the brow lift, rhinoplasty and rumored cheek implants.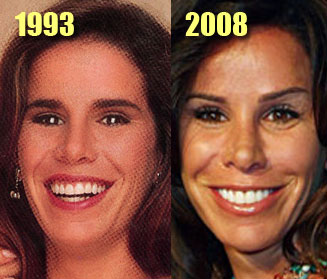 So if you are considering some alterations yourself and feeling a little hesitant, why not make it a family affair? After all what would Joan do?