Even though we are in the midst of a glorious week of Spring weather, I for one have not yet gotten into the swing of reinvigorating my warm weather wardrobe.. I find myself still wearing the same old cardigan, tank dresses and sandals when really, all I want to wear is looks inspired by two of my favorite classic fashion movies/stars Annie Hall with Diane Keaton and, Breathless with Jean Seberg… the masculine feminine ingénue thing never goes out of style really and let me just say if I thought I could get away with such closely cropped hair (like I did in high school) I would be sitting in the stylists chair right now. So, since hair chopping isn't quite a good option, I am going with a few new wardrobe items instead.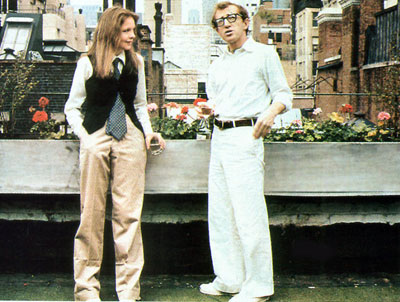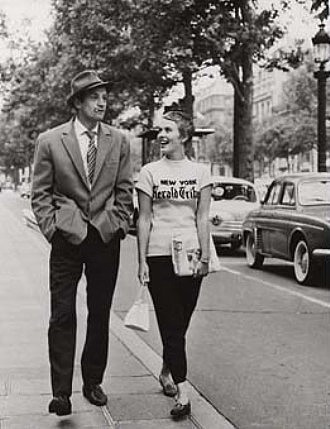 I have been just flipping over the retro spectator/ oxford shoes trend. Cole Haan makes the perfect pair that works with shorts, jeans , slouchy pants and even a pencil skirt (very French) and even Urban Outfitters has a darling pair in black and white that couldn't be more cute! urbanoutfitters.com
Vertically challenged girls should usually stay away from wide leg pants but who can resist these darling ones from See by Chloe'? I like to pair them with a spectator heel for a more sophisticated feel and Aldo makes the most wearable pair called Rodarta.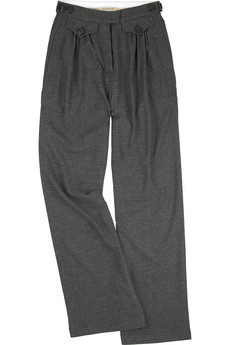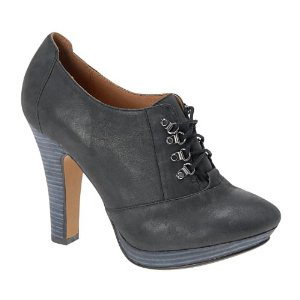 But if you are fearful of the wide let variety try a slim cut pair of trousers that skim the leg like Ms Seberg.
I haven't worn a watch in years but an oversize utilitarian watch looks really fresh and modern right now like the classic LL Bean signature watch. The black and white graphic looks bold and chic at the same time. llbean.com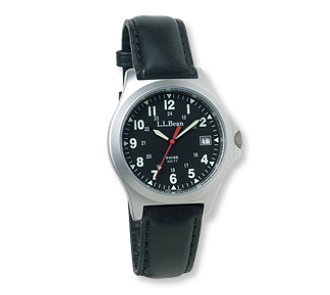 Another masculine/feminine twist to add a bit of flair is a traditional fedora. The classic off-white with black trim can't be beat. It works equally well with floaty summer dresses as it does with the menswear trend Try thefedorastore.com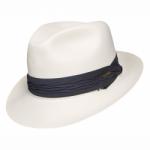 Of course no sportswear look can be complete without a boyfriend jacket. Hands down Theory makes the best double breasted ones for the money. Always slim cut to give the illusion of a long, lean body no matter what your size. Add a pair of suspenders to emulate Diane Keaton look. And don't forget a pair of oversize sunglasses. Right now the updated cat-eye like these Tom Ford's go with just about any style from preppy to punk and will look great with Fall looks as well.