Over the last few days I have begun the dreaded process of packing, not packing for an exciting Spring break vacation to a wildly fun destination, but rather packing room by room, cabinet by cabinet and drawer by drawer every little bit of stuff that has accumulated in my house for the last ten years. Can I just say… sheesh! What "they" say is true, one does expand to fit ones space. So just yesterday I found myself sorting through a myriad of old jumbled jewelry boxes and accessory trays in my dresser. Now being a fashion editor I know that every season styles change and that means that it's time to update even if it means just a few small things. Well surprisingly I forgot about all of the stacks of costume jewels that I have amased over the last several years. Not anything expensive mind you, but special to me none the less. I must say I was quite excited to realize that I have a surprising stash of pieces that are right on trend for this season (since last years trends are carrying through)… and I bet that you do too… but just in case you are clamoring for something new to freshen up your closet here are some of the best sparkly gems of the season!
Layered Chains – One of the fastest ways to dress up everything from a plain pair of jeans to a little black dress is a slew of chains as seen on the runways at Lanvin. I love the looks that RJ Graziano spun this season from fat and thick to delicate and thin. Last years chains will still look fresh but you can always add some thick rope like chains to spice things up and don't be afraid to mix gold with silver to keep things fresh and modern.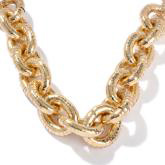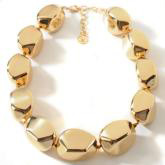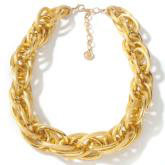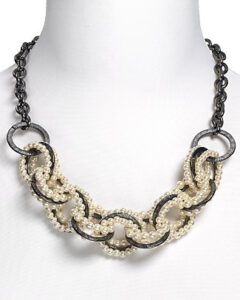 Chandelier Earrings-I must admit, I just love ornate chandelier earrings, I don't care if the trend is more about mini studs or ginormo hoops I still always favor an elaborate dangling pair of ear candy like the ones shown at Marni and Oscar de la Renta runway shows. If you want to make a keen investment try the Miriam Haskell gold , crystal and pearl pieces at www.miriamhaskell.com They aren't cheap but these babies will last for years.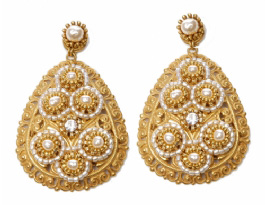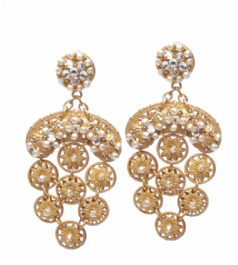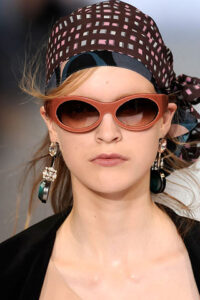 Stacked bracelets- I have always been a huge fan of bangles, perhaps it goes back to my Madonna bracelet wearing phase in the early 80's or perhaps unlike chunky rings or hanging necklaces I rarely have to remove my armful of bangles when I am leaning over clients painting their faces. This to me is a trend that never goes out of style, but every years add the latest and greatest and you are in business. This year ornate vintage looking bracelets are the ticket. Of course Rachel Zoe will be debuting her newest collection on QVC on March 23. It's sure to be the perfect combo of stylish and sensibly priced and who doesn't want that?