It is amazing how warm this winter has been, I think I've only worn my peacoat maybe the entirety of a week or two. The sunny, blue sky and 70-degree weather has me already looking to spring. Though I'm a tad bit sad that I haven't gotten to wear my favorite boots or scarf, I am excited about the fun trends that are awaiting me in the coming months.
We have covered many of the spring season's trends with our coverage of fashion week, but this time I want to take a closer look at the season's color palette. Last year we saw everything from neon yellows and pinks to bold, bright hues of blues and greens, and the jewel tones called ruby and emerald… 2012 holds something entirely different for us—pastels and lighter, softer shades.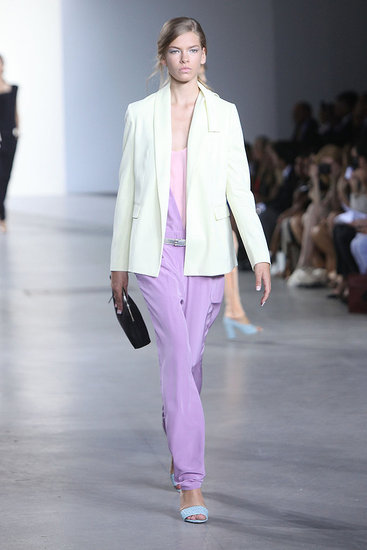 3.1 Philip Lim showed an array of separates in sherbet or sorbet (the only real difference is dairy, in case you are wondering) colors; some so light the color was more of a hint than a shade. These yummy colors are easy to color block without being too bold and crazy.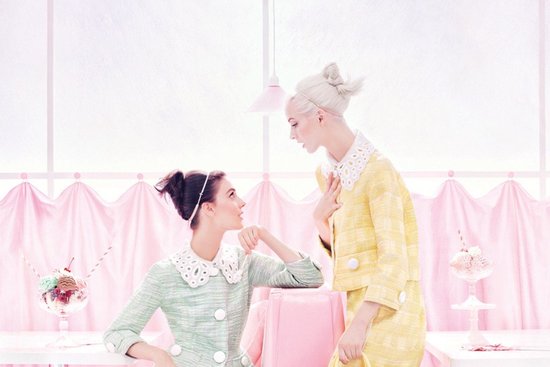 This Louis Vuitton Spring 2012 ad campaign kind of reminds me of two women on Easter in their Sunday best. I love that the vintage looks are offset with modern lace collars, but back to the colors… these green and yellow suits show that pastels can be grownup colors too.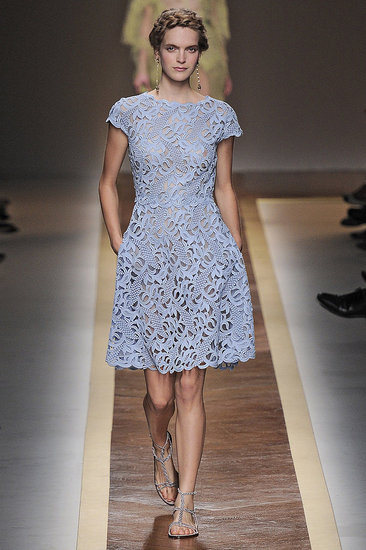 One of my favorite looks of the season was this color, which I can only describe as a cross between periwinkle and grey-blue, lace dress at Valentino. The color is fairly muted but eye-catching and bold in its own right. I can only imagine the beauties that will be made in this color come springtime… I'll be first in line for whatever they come up with!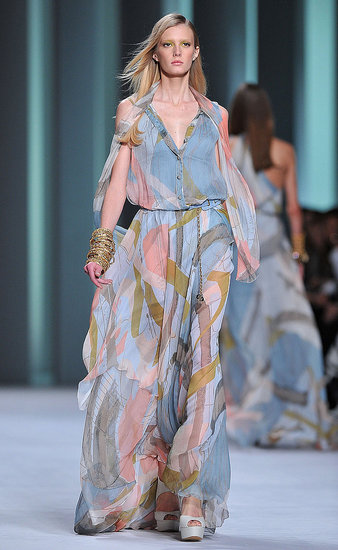 Elie Saab's take on the softer color palette arrived on the runway as sheer abstract design.
The peaches, blues, and greens create the perfect color combo and the flow and ease of these dresses will no doubt be a popular look this spring… even into summer.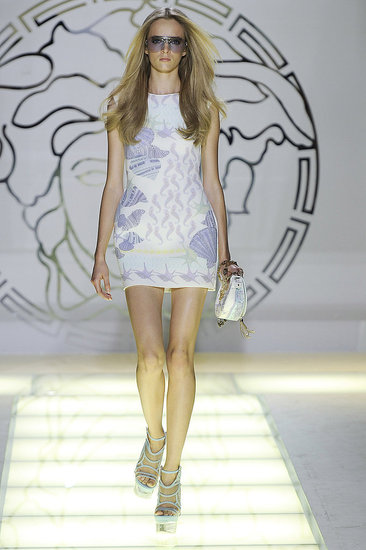 One of the favorite and most talked about collections of the spring 2012 runways was Versace. Their oceanic theme was fully realized in sea foam green, sea blue, and purples inspired by the prettiest of seashells (specifically clam shells but that doesn't sound as pretty).
What colors are you most looking forward to wearing this spring?
By Kristianne Young
Photos: fashionologie.com