So what am I shopping for this week? A fun, flirty skirt. This spring 2009 trend is one I'm definitely embracing.
I've always been all about the dress. In the summertime I feel like it's just too hot to be in jeans all the time. I like my legs to breathe! Plus I love how easy it is to make one garment your entire outfit. But this season's mini skirts are a welcome change, and just as simple too. Paired with a simple tank or top and some sexy heels, it's a cute, sassy, easy look.
While some of the season's skirts are super casual and others are sky-high minis, there's a fun flirty skirt out there likely to suit just about any gal.
As always, here's a few of my faves.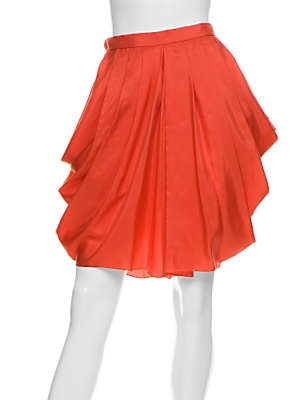 Yes, it's a bright punchy orange color but I adore this Brian Reyes silk drape skirt. You can score it at Intermix, $445.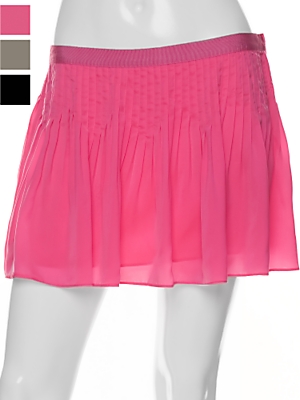 This Elizabeth and James silk pleated skirt is short and sassy. If you're not so much of a hot pink gal, it also comes in gray or black. Intermix, $265.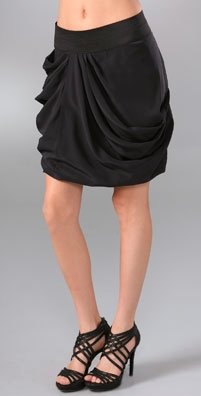 A little black skirt is like the little black dress, classy powerful and a must-own. I'm really feeling this Elizabeth and James draped version from shopbop. $265.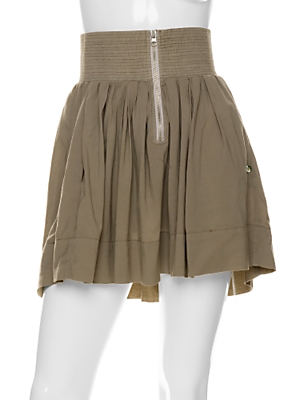 I've been a fan of the high-waist for a while now so I'm definitely digging this Ever high-waist flirt skirt from Intermix. With a plain wife beater or tank it'd definitely be super cute. $240.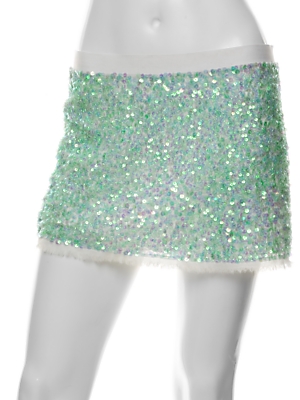 I'll admit, I'm kind of over sequins. And I've been extremely hesitant to embrace sequined bottoms at all. But this Gryphon sequin mini is kinda fun. Definitely a night time look and though I'm not sure it's one I could personally pull off (Tinkerbell green may just not be my color) I could definitely see some other fashionista rocking this out one night.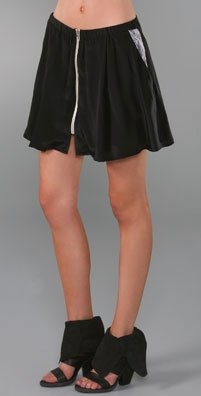 This Pencey skirt is called the Lust Skirt and boy what an appropriate name. Exposed zippers are big for spring 2009 and I love how this one shoots right down the middle. Shopbop, $257.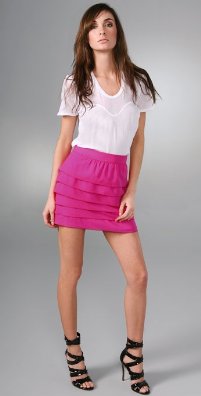 For this one, I posted the whole look so you can see how easy it is to style. This Rory Beca layered skirt is super flirty and paired with a simple white top and strappy sandals. It's sexy and simple to pull together. Shopbop, $299.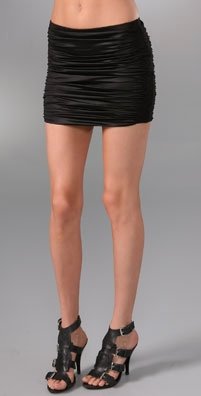 I posted this one last because it's not for the faint of heart. This Sass & Bide mini is sexy to say the least. Only wear if you have legs for days and little to no hips. You've been warned. Shopbop, $165.