It isn't the easiest thing for a guy to stay stylish while keeping his cool factor.
One easy and simple style trick that transitions seamlessly from work to weekend with any outfit are socks. Ditch the traditional pair of black or dark gray socks for a pop of color or a snazzy pattern that will elevate your nine-to-five suit to an entirely new level of style.
According to venerated men's fashion source Suitsupply, men can go in two directions with their sock choices: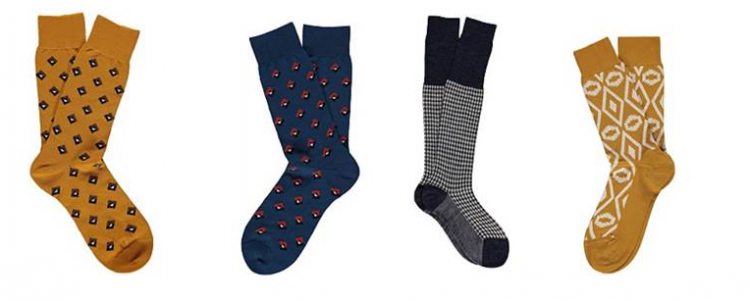 1. Quiet
You don't want your socks to stand out, so make sure they don't by matching them to the color of your pants or shoes.
Try knee-highs. Nobody likes to see pale legs if it's been a while since they've seen the sun.
Choose a comfortable and natural material such is cotton or wool. Suitsupply's cotton/wool blends combine the best of both worlds.
2. Loud
Bold patterned and colored socks can really make or break an outfit. When done right, the look can go from work to happy hour casual.
When you choose fashion socks to stand out make sure they're not the same color as your pants and shoes.
Same goes for a tie/shirt combo; the boldness of the pattern or color should not be close to that of the pants (and ultimately the texture of the shoes).
The colors or your socks should be matching with your accessories, but not too much. Make sure the socks aren't one of 7 burgundy accessory you're wearing. Keep the bold colors simple. If you've got only one or two then you're good.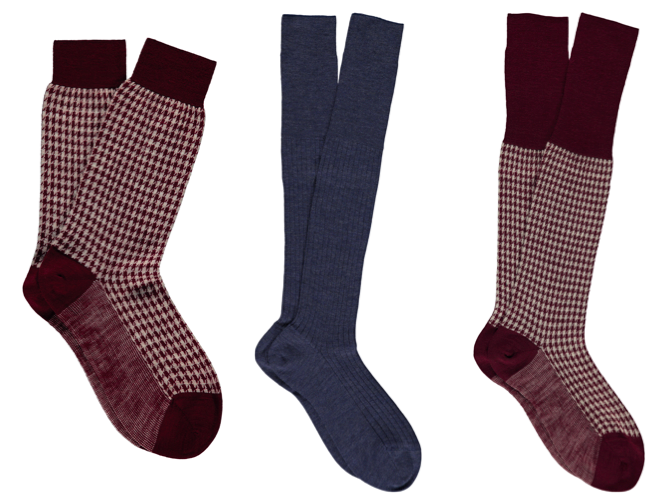 Try a different pair next week at work for starters. You'll become a pro after some treading. 
Suitsupply is located at Scottsdale Quarter, 15037 N. Scottsdale Road