This morning I admit I am a little bit lagging. It was a busy weekend of work and play (sometimes the work was the play) but today it feels like a Monday. A bright and shining Monday but a Monday no less so in that fashion I am finding it hard to decide on what fabulous tid-bits of style to share.
I was completely mesmerized by the shows coming out of Tokyo Fashion Week, though I have no idea how people wear these creations for everyday… I found many of the pieces to look like collections for an animae character. Seriously… I find it hard to relate so scratch that.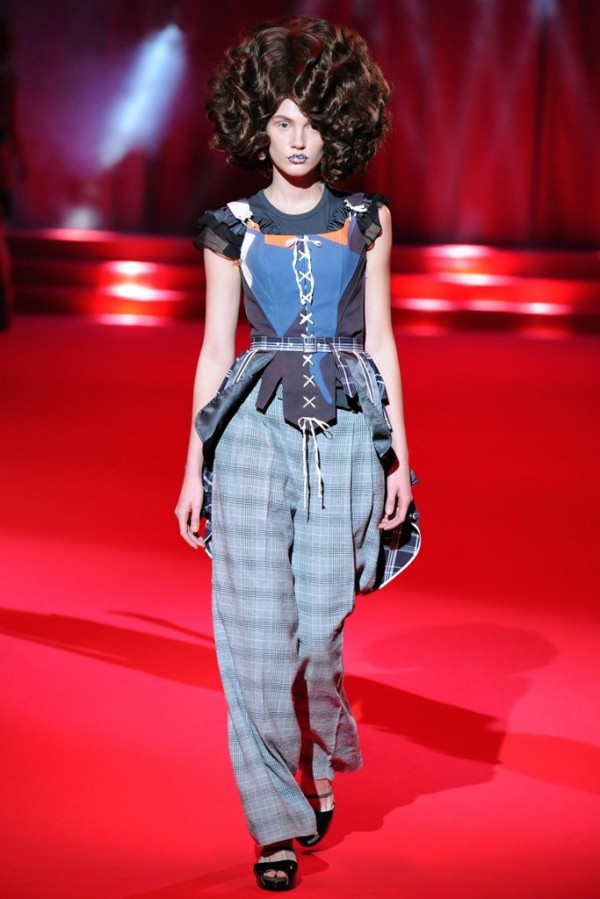 Or how about the fact that Joanna Coles formerly from Marie Claire is now shaking things up at her new post at Cosmopolitan? It's always a bit of a drama in the publishing world when the best of the best get lured to another competitor. And when its the likes of Carine, Joanna or anyone with a public profile the press will pounce and the rumors will fly. But alas is this Monday morning news? I just don't know. Should this post be called "The post about nothing" in an homage to Jerry Seinfeld?
Well maybe, so let's make it about something. I would never be the first to say that I am a)eco friendly, or b) eat totally organic, or c)watch my carbon footprint relentlessly, but I do care and I do strive to make subtle changes for the better where all three are concerned. So being that it's a Monday I stopped by EcoStiletto to read about the fabulous new candy endorsed by none other Giselle Bundchen, Tom Brady, Matt Damon my buddy John Legend (okay buddy, might be overstating..but I have done his makeup and sat in his trailer while he ate fried chicken) called Unreal. Check out the you tube video here It's made without high fructose corn syrup (though I still question the praises of agave which the candy contains its better than the other) and without preservatives and fake stuff so I am definitely all over that cocao goodness! And while I was there I took a gander at the sites "The Big List of Things that Suck"
If you have never had the pleasure of checking out all the goodies at this site from fashion to beauty, lifestyle and wellness it's worth a visit. I have been a reader from the beginning and I always find really amazing gems to add to daily life… and a bit of an education as well. Finding a new lingerie line or keeping up with one of my favorite sunscreen brands new products. The Big List is chock full of things that will definitely make you go hmmm and probably several things that you would rather not know, but taken in bite sized chunks it's manageable and won't overwhelm you. I suggest only tackling two to three letters at one sitting rather than scrolling and reading through the entire alphabet. I know that I personally can become overwhelmed and starting thinking… so now what? I can't do this or do that without hurting myself or the environment??? Ahhh!
Don't worry, if you aren't ready to jump in to the full eco lifestyle, just making some little changes right off the bat like a new cleanser for you and one for your house will have you feeling better in no time. And then if you choose to make more changes you can take them on bit by bit and you can share them with friends so we can all do our little or big part whichever you choose.
Check out all the fabulousness at ecostiletto.com
Sources: EcoStiletto, Womens Wear Daily
Photos: Coola sunscreen, Unreal Candy, WWD,