2013 was the year of the crop top, wedge sneakers and designer logo puns. Here's to hoping some of these popular fashion trends of 2013 will fade away in time for the new year.
Crop Tops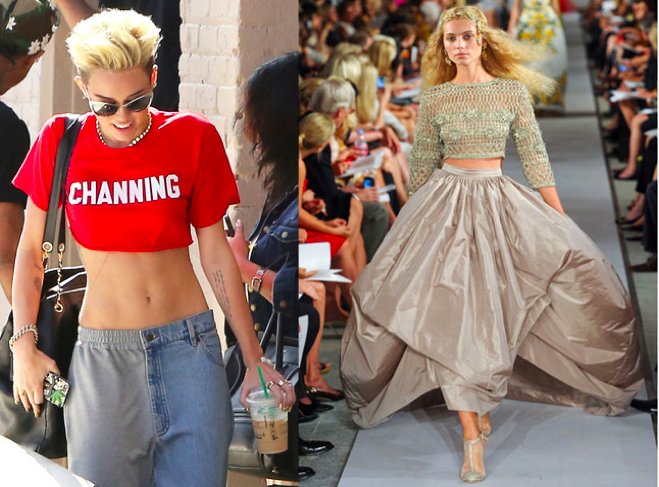 If 2013 fashion could be summed up in one fashion trend it would be the crop top. Even though crop tops were spotted on the spring 2014 runways as a continuing trend, the key difference is showing just a slim horizontal band of your torso balanced out by a high waisted skirt, as opposed to baring it all.
Mirrored Sunglasses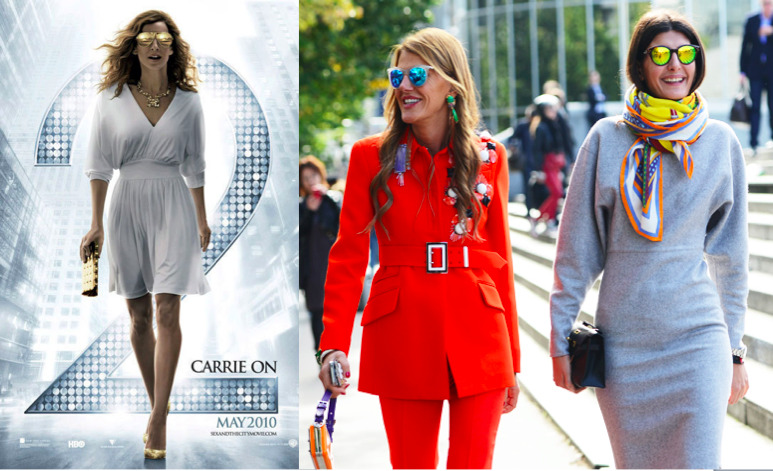 Sarah Jessica Parker first donned a pair or mirrored sunglasses way back in 2010 on Sex and the City 2 movie posters, but the colorful sunnies didn't seem to hit the mainstream until 2013. It seemed like everyone from high fashion street style stars, like Anna dello Russo and Giovanna Battaglia, to celebs, like tongue-wagging Miley Cyrus, were spotted with a pair this year.
Peplum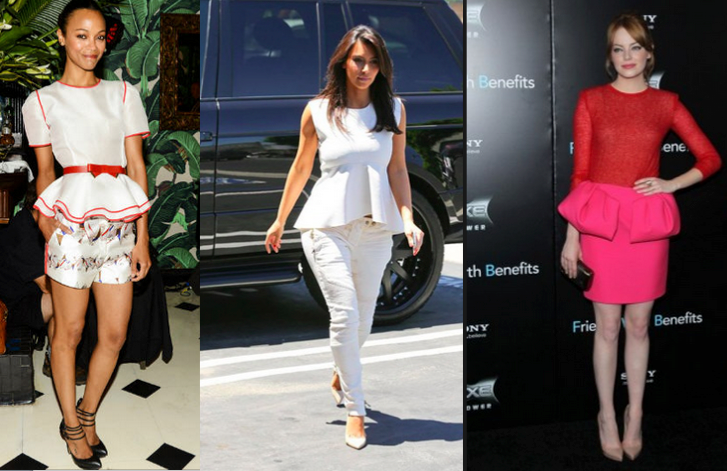 Unless you have the body of a model, the seemingly well-intentioned feminine peplum trend seems to directly bring the focus to a common trouble spot for most women: the hips.
Sure, they might be comfortable with the added bonus of gaining a few extra inches, but the covered wedge heel is actually oh-so-clunky and -obvious.
What started as a clever twist on designer names (e.g. "Homies" for Hermès or "Feline" for Céline) turned out to be ubiquitous overkill.
What trends would you like to stay or be rid of in 2014?