AZ Giving: Adam Trenk of CANTER AZ
CANTER stands for The Communication Alliance Network Thoroughbred Ex-Racehorses. This organization helps retiring or old racehorses with new opportunities to restart their careers. AZFoothills.com speaks to Adam Trenk, the executive director, for more insight on this volunteer based organization.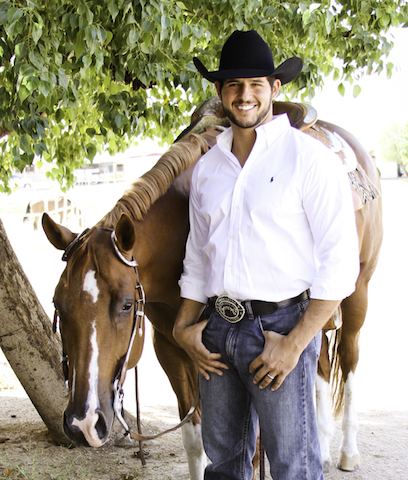 AFM: Why did you decide to get involved this organization?
AT: CANTER is a national organization that has affiliates across the country in different states and regions. CANTER AZ was started in March of 2011, by Dennis Miller. We are a registered 501c3 nonprofit charitable organization. I first got involved as a board member in August of 2011 and took over for Dennis as the executive director in September of 2012. Dennis remains involved as a board member.
AFM: Do you have any personal history?
AT: I grew up around horses due and my family has a history of involvement in the thoroughbred racing industry. I have a deep affinity for the animals.
AFM: What is the most important aspect of your organization?
AT: CANTER AZ serves two functions, we refer to them as Phase 1 and Phase 2. Phase 1 is as an intermediary between racehorse owners/trainers and prospective buyers. Essentially we post listings on our website for owners and trainers who want to find new homes for horses whose racing careers are over, and we promote the ex-racehorses as viable prospects for different riding disciplines in order to drive interest in those listings. Phase 2 is where we actually take the horses into our care and custody, rehabilitate them, get them used to life off the track and retrain them before marketing for adoption. I believe Phase 2 is the most important aspect, because without our organization stepping many of these horses would not have a fair chance at life.
AFM: How can the community help?
AT: Donations can be made to CANTER AZ mailed to 6613 North Scottsdale Road, Suite 200, Scottsdale, AZ 85250, and people who are in the market for a horse can look into adopting an ex-racehorse. For more information please visit www.canterusa.org
AFM: Where do you see the future going for this organization? 
AT: In the short term, we are featuring a CANTER AZ horse at the SVS Sport Horse Auction this November to try to raise awareness and money for the organization. This event is at Westworld in Scottsdale. For more information visit http://www.svshorsesales.com/Westworld.html. In the long term, our simple objective is to increase interest in these horses and the work that we do, and to see that every horse that comes off the track is given a chance at a second career.
For more info on CANTER AZ, click here.