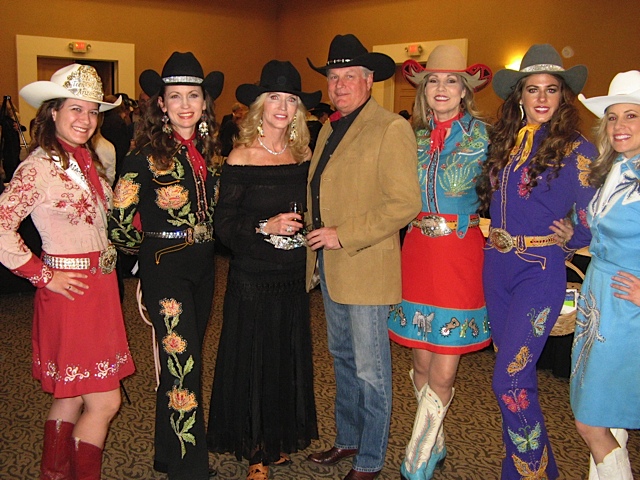 Creative Women of Pinnacle Peak is proud to host 24th annual fashion show on Thursday, April 17 at Troon Country Club.  The show, "Designers of the Decades," features the red carpet couture, designer pieces and vintage treasures from Fashions by Robert Black.  The event begins at 11:30 a.m. with the luncheon at noon and fashion ahow following.  The cost is $100 per ticket. Reservations must be made by calling 480.502.1773.
An array of upscale boutiques selling their spring fashionsand accessories will precede the show, as well as a chance to win one of the "collections" of fabulous themed items.  This is an annual event on the Scottsdale social calendar and has evolved into a highly anticipated affair.  The effort to produce and orchestrate this production, and its ultimate contribution to the social welfare of Phoenix and Scottsdale has grown each year. 
Creative Women of Pinnacle Peak, a 501-C3 non-profit corporation, has a longstanding tradition of supporting numerous charities and assisting those in need. Launched in 1991, several of its original-founding members continue to be actively involved. Its mission is to assist "at-risk" women and children in the greater Phoenix and Scottsdale communities.Since its inception, CWPP has donated over $3 million to local charities.  The group meets the third Wednesday of every month and sponsors two major fundraisers this year: the successful Gatsby Affair, which was held in December, and the April Fashion Show.  Members participate in one, or both of the events, providing a forum in which they share ideas,talents and friendships.
CWPP's accomplishments have been noted and honored. They were selected by the Scottsdale Chamber of Commerce for inclusion in its "History Hall of Fame" in recognition of their philanthropic work.  Additionally, Homeward Bound bestowed its highest award, the "Children's Champion Award" to the organization for their "immeasurable commitment and energy to the fundamental needs of children."
Forty-seven charities have been funded by CWPP over the years, including: Homeward Bound; Foundation for Blind Children; The Sojourner Center: Family Promise; Creative Arts in Healing; Greater Paradise Reading Council; Horses' Help; Maggie's Place; Off Camput Jams; Lion's Camp Tatiyee; Family School; Greater Phoenix Youth at Risk; Wellness Community; Happily Ever After League; KAET Channel 8 Ready to Learn; Boy's Hope, Girl's Hope; and Scottsdale Training and Rehabilitation Services. Creative Women of Pinnacle Peak is a treasure on the Phoenix and Scottsdale charitable radar. Its continued light shines on those in need, and will not be extinguished.