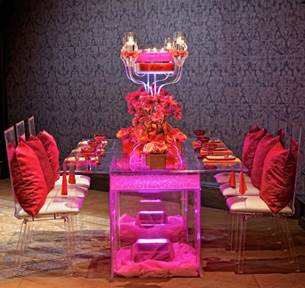 For more than six years, Valley-based kool. Party Rentals has made an impression locally with its incredible world-class events. This week, the company announced the acquisition of Los Angeles-based Girari Event Rentals. With this, kool has elevated its offerings with an unprecedented caliber of hand-molded, sand-cast aluminum and glass furnishings.
"Girari Event Rentals is renowned for outfitting some of the most prominent Los Angeles-area events with luxurious, industry-leading designs," says Jack Weiner, kool. Party Rentals CEO. "The addition of these assets will serve us well as we continue to expand our offerings and services."
kool has hosted events for Phoenix Children's Hospital's Beach Ball, the Heart Ball, the American Cancer Society's Jewel Ball, the Waste Management Open, Super Bowl XLII, the 2009 NBA All-Star Game and the 2011 MLB All-Star Game.