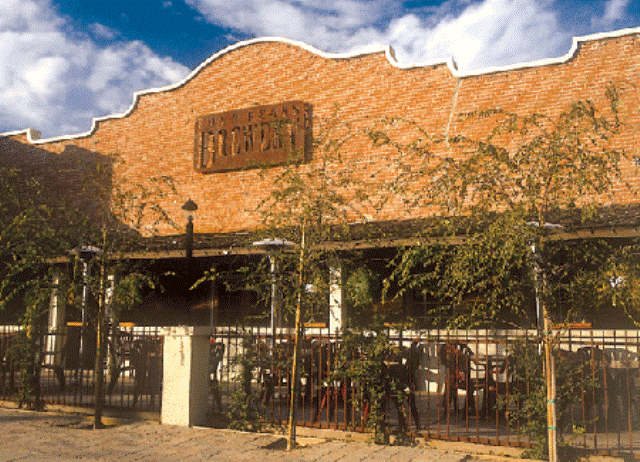 On the night of Wednesday, July 23 starting at midnight, Arizona Craft Brewers Guild hosts the Great Growler Fill, a one-night-only celebration of the fact that, thanks to new legislation that removes limits placed on growler materials, Arizonans can now fill far more than just a glass.
Craft beer connoisseurs across the state will convene at the state's top breweries to fill their growlers, which are no longer restricted to just glass, with fresh beer. Growlers may now be crafted from stainless steel, ceramic and virtually any nonporous, sanitary material.
Guests who attend Great Growler Fill events at breweries/bars across the state will be eligible to win a stainless steel growler from the Arizona Craft Brewers Guild. Each location will give away at least 10 growlers starting at midnight, when the law goes into effect (no purchase necessary).
Participating breweries/bars:
Four Peaks Brewing Company, 8th Street Location – 1340 E. 8th Street
Sleepy Dog Brewery, 1920 E. University Dr. Suite 104, Tempe  - Will also have $2.50 pints and $10 growler fills
SanTan Brewing Company 8 South San Marcos Place, Chandler  – Debut of Canzilla
North Mountain Brewing Company,  522 E. Dunlap Ave, Phoenix.
Arizona Wilderness Brewing Company,  721 N. Arizona Ave, Suite 103, Gilbert.
Papago Brewing Company, 7107 E. McDowell Rd., Scottsdale.
Lumberyard Brewing Company, 5 S. San Francisco Street, Flagstaff
World of Beer, Mill Ave., Tucson, Gilbert, Santan Mall - Will also give winners their first fill with an AZ Beer
For more info, visit www.craftbeeraz.com.