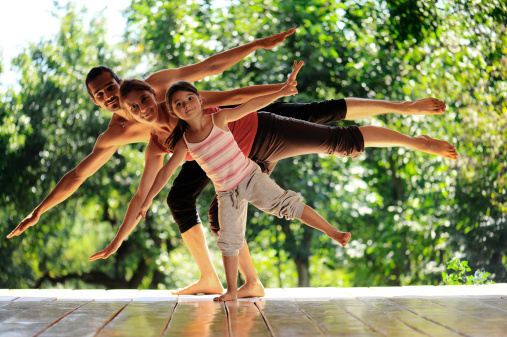 Finding unique activities for the kids during the Arizona summers can be a challenge. But one Valley yoga studio has a fit and fun alternative to another round of video games. From 12 to 1 p.m. every Wednesday throughout the month of July, Sumits Yoga North Phoenix will host Karma Kids Kamp. This unique yoga camp is intended to help parents and children ages six to 14 connect and communicate with one another while introducing youngsters to the many health and lifestyle benefits of yoga.
"What we've created with Karma Kids Kamp is a pressure-free setting where beginners can feel comfortable, even if it's their first time ever setting foot in a studio," says Ashley Zetter, owner, adding that although Sumits typically teaches hot yoga, for this session, the heat will be off, and the air conditioning, up. "We'll save the hot yoga for another session."
Existing Sumits Yoga members are encouraged to attend as part of their membership. Non-members may purchase a day pass for $18, or a two-week pass for $20, while kids are admitted free of charge with a parent. www.sumitsnorthphoenix.com.