Phoenix's very own Rum Bar at the Breadfruit offers one of the priciest cocktails in the country, according to folks at CNN who scoured the states in search of the most luxurious (read: expensive) cocktails.
Priced at $150, the secret to the Rum Bar's Daiquiri 1981 is 25-year-old English Harbour 1981 rum that is in limited supply because the still where the rum was originally produced no longer exists. Created last year by Breadfruit co-owner Dwayne Allen, the cocktail also features hand-squeezed key lime juice, demerara syrup and house-made cherry bitters.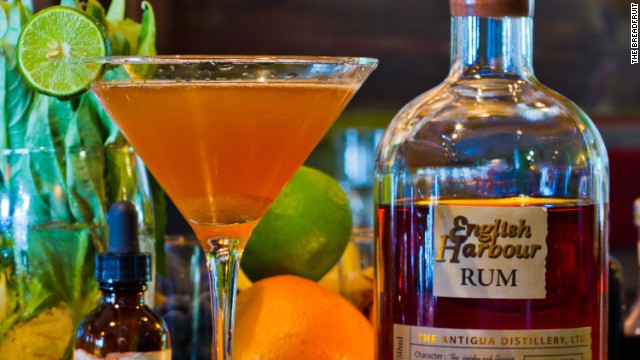 Rum Bar's Daiquiri 1981
Located next door to the Jamaican eatery The Breadfruit, Rum Bar is host to 108 different brands of exotic, aged, vintage and premium rumbullion from the Caribbean to South America.
Other top-notch concoctions that made the list include:
The JW 1800 ($480) at The Lily Bar & Lounge at The Bellagio, Las Vegas, which features "The John Walker," a rare vintage whiskey from the 1800s, where only 180 bottles exist. The special drink is topped off with sweet vermouth, whiskey-barrel-aged bitters and a Maraschino cherry.
Order Drinking the Stars ($735) at The Starlight Room, San Francisco, and you'll sip on 1979 Chateau de Ravignan Bas Armagnac brandy infused with Madagascar vanilla bean, orange peel and raisins, all topped off with Dom Perignon. And don't worry, you get to keep the bottle of Dom.
The Menage a Trois at the Tryst Nightclub in Wynn Resort runs a tab of $3,000. With Cristal Rose champagne, Hennessey Ellipse, Grand Marnier 150, liquid gold syrup and 23k gold flakes, you get to sip out of a complimentary 24k gold-plated straw bedazzled with a diamond.
Click here to check out the rest of the list of the country's most expensive cocktails.