Reading peer reviews on websites and apps about restaurants and food you'd like to try is helpful, but can only go so far. Three new apps that have debuted within the past year go straight to the experts – asking world-renowned chefs and food aficionados where they go for, say, the best Mexican fare or late-night Chinese fix, and which dishes to try.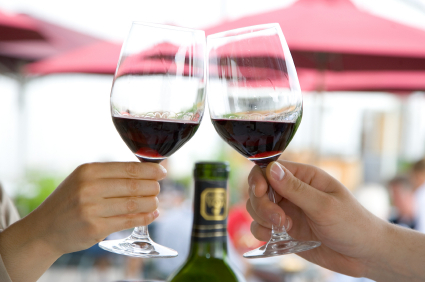 Where Chefs Eat
$14.99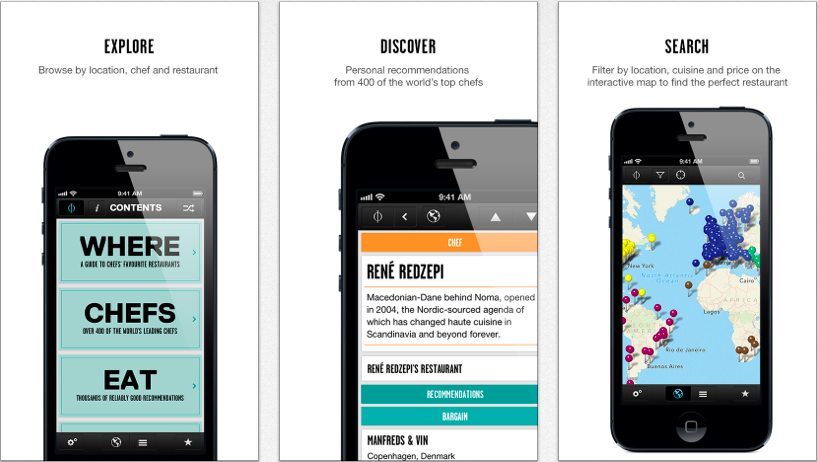 Just released this past month for iPhone and iPad, Where Chefs Eat features about 2,300 restaurants across 400 cities in the United States and around the world that have been recommended by more than 400 chefs, including René Redzepi, Andy Ricker and April Bloomfield. Casual restaurant-goers wanting to try something new to food aficionados will find almost anything to delight the palate; from mom-and-pop to Michelin-starred restaurants.
Chefs Feed
Free
Want to know where Mario Batali gets his carnitas taco fix or where Wolfgang Puck and Thomas Keller go for sushi? More than 700 chefs, like Batali and Keller, give reviews on approximately 5,000 restaurants in 20 American cities and London on the iPhone app Chefs Feed. Reviews for cities like Vancouver, Toronto and Montreal are set to debut this month.
Find. Eat. Drink.
Free

It's like having your favorite chef or food expert on speed dial. Just released in January, this iPhone app branches out to include suggestions from sommeliers, bartenders and purveyors, in addition to professional chefs. Most recent cities added include Nashville, Philadelphia and Rome, Italy.