Yogis unite: There really are yoga retreats that are truly committed to environmental conservation while maintaining the ultimate standards and dedication to helping you craft and form your yogic technique. These best eco resorts for yogis truly offer exceptional quality yoga in naturally beautiful, sustainable environments from all over the world.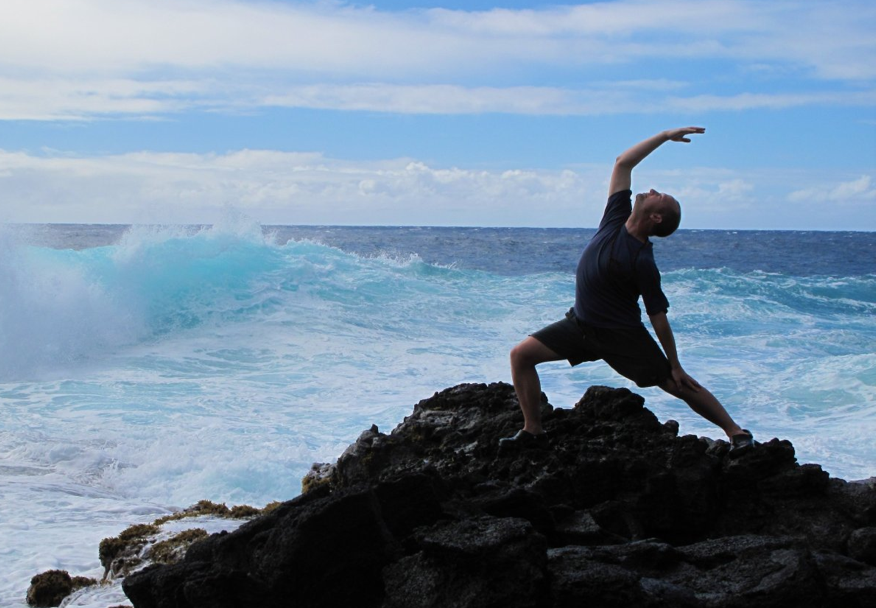 From Kalani Oceanside Retreat
Anamaya Resort and Retreat Center
Montezuma, Costa Rica

Located in one of the world's most beautiful tropical beach towns, Anamaya Resort is truly an exotic place, built on a cliff edge and overlooking the most incredible ocean views.  The retreat offers a variety of hatha-based yoga classes for all experience levels, as well as a 200-hour yoga teacher training and certification. After a yoga session, relax your muscles in a salt-water pool or enjoy workshops, classes and treatments offered at the resort's spa that focus all in respect to the body, mind and spirit. The organic-only food at Anamaya will nourish your body with an abundance of vegetarian and vegan options to choose from.
Kalani Oceanside Retreat
Big Island, Hawaii

This Hawaiian village retreat operates it own sustainable agricultural gardens, growing organic fruits, vegetables, nuts and herbs. Kalani offers 12 different types of yoga, as well as a variety of other classes, including hula dancing, tai chi, martial arts, weaving and more. The nonprofit resort is powered by solar panels, boasts energy-efficient architecture and lighting and recycles 70% of its waste.
Sewall House Yoga Retreat
Island Falls, Maine
Resting on an acre near two serene lakes, the Sewall House welcomes all fitness levels and yogi enthusiasts. Co-owner Donna Davidge teaches a 90-minute morning class-a vigorous hatha style where you flow through standing series to seated postures. The afternoon class (also 90 minutes)is geared toyard hrndalini instruction, deep breathing, and chanting, all along the lake. Health conscientiousness permeates the program; meals are such as coconut brown rice with rosemary and roasted root vegetables. Keep in mind it's a seasonal destination, open for the main tourist months of June to October.
Ak'bol Yoga Retreat & Eco Resort
Ambergris Caye, Belize

Imagine waking up to the sound of tropical birds, salute the sun peaking over the reef each morning, then to practice your yoga technique. Situated just a quarter-mile from the second-largest barrier reef in the world, this eco resort is perfect for families looking for nature, activities and relaxation. The retreat is set up like a "Mayan village," where guests stay in private thatched-roof cabanas. Ak'bol's kids club keeps the little ones busy while mom and dad engage in a variety of yoga programs.