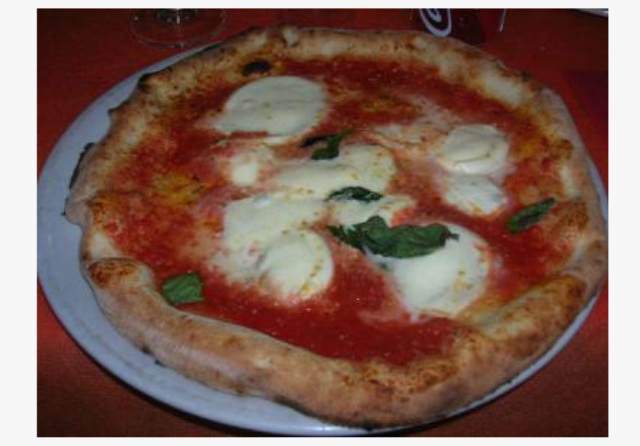 This weekend, The Borgata of Scottsdale's new 'Pomo Pizzeria is celebrating it's grand opening. This new dining destination features an Enoteca (bar) offering diners the option to sit for a quick appetizer or lunch, along with a selection of Italian liquors and wines selected by 'Pomo's private Italian sommelier. The Pizzeria portion of the restaurant will feature a wood-burning oven and an open kitchen where customers can watch their meal being prepared. The atmosphere at 'Pomo Pizzeria is casual yet hip, with an amazing floor-to-ceiling Italian-inspired mural and a create patio.
On the menu, guests can dig into one of the Valley's most delicious caprese salads ('Pomo's mozzarella is incredible), paninis, salads, fried pizzas and an amazing variety of Neapolitan pizzas. Owner Stefano Fabbri explained that Neapolitan-style pizzas are cooked no longer than 90 seconds, allowing the fresh flavor of the ingredients to shine through. Our favorites are the margherita D.O.C. with wonderfully fresh and flavorful San Marzano tomatoes, mozzarella, extra virgin olive oil and basil–the mozzarella really pop with this pizza. The capricciosa covered with tomatoes, fior di latte mozzarella, mushrooms, prosciutto, artichoke hearts and kalamata olives is another one at the top of our list–perfect for a veggie lover.
'Pomo Pizzeria also prides itself on top-notch desserts. Traditional Italian sweets like tiramisu and chocolate-coated cream puffs grace the menu. However, the semifreddo di mandorle, topped with amaretto cookies, is the real showstopper. (We suggest ordering your own. Don't bother sharing.)
For the grand opening festivities, 'Pomo is offering a free bruschetta per table. (The offer is only good tomorrow, Friday.) Yum! 6166 N. Scottsdale Rd., Scottsdale, 480.998.1366, http://www.pomopizzeria.com/.