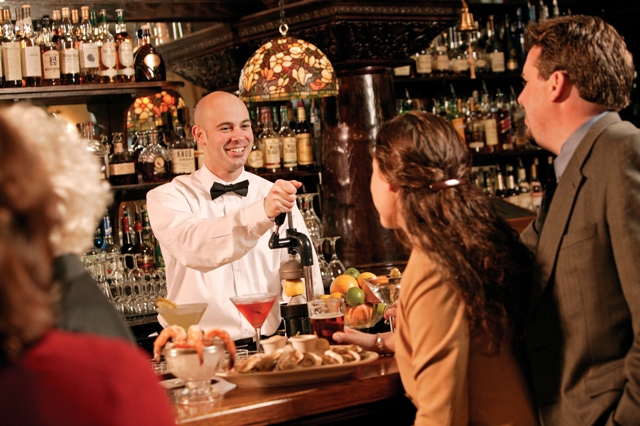 Last week, I took my mother (who is picky, diabetic, vegetarian) for dinner at the fairly new McCormick & Schmick's at Gainey Ranch in Scottsdale. She loved it. She raved about. She wants to go back. And so do I.
We sat in a cozy two-person booth in the warmly decorated dining room, which certainly follows the traditional fish house or steak house décor of woods, white napkins and ambient lighting. Not to pick on my mom too much, but she is also hard of hearing, and we both were very happy to find that the acoustics of the restaurant lended to easy conversation; there was no yelling over loud music.
We started the evening with a glass of wine. I went for the five-ounce glass, since I was driving, and my mom, who is on vacation, opted for the eight ouncer. We then shared the beet salad as a starter. I had expected them to just bring one plate for us to share off of, as we normally do, but they graciously split the salad and delivered it on two plates, which is a very appreciated detail. The salad was delicious and beautifully presented on square white plates with balsamic and oil drizzled around the heaping beets in the center. The crab cakes were also top-notch.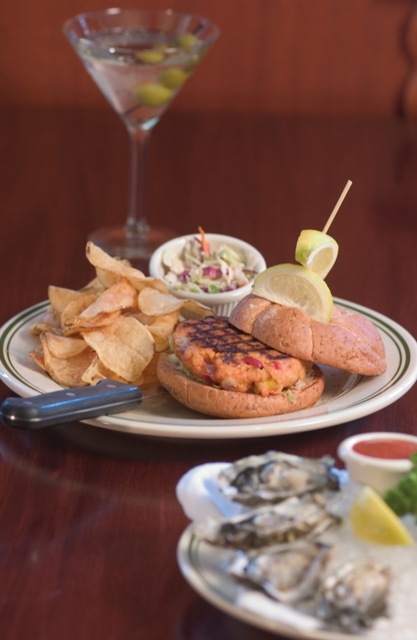 For our entrée, my mom ordered the mahi-mahi (fit perfectly with her peculiar diet) and I opted for the yellow tail, which came with scallop and shrimp ceviche. Both were great choices, and left us full, but not to the point of pain. The servings really were perfectly portioned and priced fairly for such good quality fish.
We didn't have room for dessert, but I can guarantee I will be back to try it. Actually, I am even more excited to go back to try the happy hour, which runs on weekdays from 3 to 6 p.m. I asked the server to see the happy hour menu (I am always looking for good deals around my neighborhood) and I was surprised and delighted to see I hit the deal jackpot. With a minimum drink purchase of $2.95 the happy hour deals include a bunch of $1.95 menu items such as buffalo wings, spider fries, McCormick's classic cheeseburger and even a seafood poke martini. There are other menu items for $4.95 (the blackened fish tacos and ahi tuna tostadas look good) but I just couldn't believe I could order something at the beautiful restaurant for under $2.
There's a good chance you can find me in the bar this Friday around 5 p.m.…
480.998.2026, www.mccormickandschmicks.com. –Hayley Mitchell, editor-in-chief