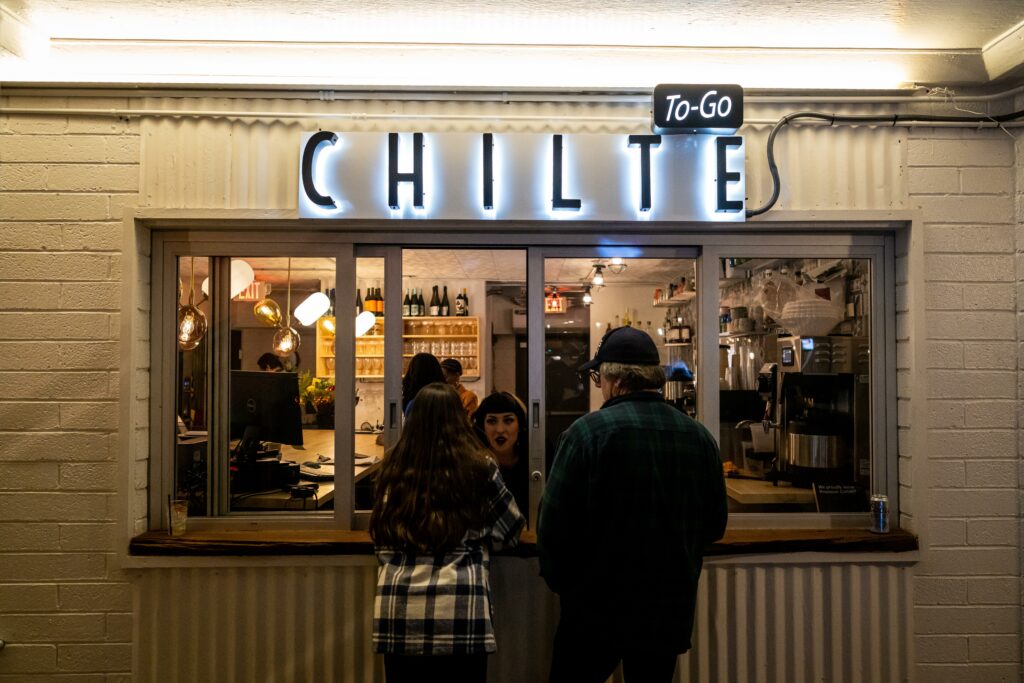 Bon Appétit has released its annual list of Best New Restaurants, which celebrates 24 new restaurants that represent the very best in dining across the U.S.
In Phoenix, Chilte at Egyptian Motor Hotel made the prestigious list, offering an exquisite menu and thrilling dining experience that earned it a spot among the best new restaurants of 2023.
Found within the retro Egyptian Motor Hotel in downtown Phoenix, Chilte is the first brick-and-mortar restaurant of former NFL player Lawrence Smith and Aseret Arroyo, who began their business serving tacos to the local community out of a food stand during the pandemic.
The local eatery soon graduated to a food truck and is now a successful, lively restaurant with bright pastel colors serving a complete menu of traditional Mexican dishes to hotel guests and the public. Unlike typical restaurant hotel food, Chilte offers an impressive roster of ambitious dishes that are constantly rotating, giving customers a selection of exciting new tastes and flavors to dig into and look forward to every time they dine.
Menu highlights include hefty tacos packed with fillings, like butternut-stuffed chiles topped with red chimayó mole, a thick slab of tender beef tongue served on a delicate cheese crisp and charred lamb ribs bursting with flavor, especially when dipped into a trio of traditional sauces.
A must-try of the moles offered on the menu is the Amarillo, which Bon Appétit describes as "husky and smooth" and is served with crunchy crickets imported from Oaxaca, Mexico. In addition to a number of over-the-top dishes that bring a delightful experience to every table, Chilte's fresh-made corn tortillas offer a warm, joyful addition to every meal.
Chilte's elevated yet casual ambiance and concise food offerings make it the perfect destination for getting the whole group together and trying everything on the menu for the full experience complete with bold colors and flavors, creative ingredients and a welcoming spirit.
Chilte at Egyptian Motor Hotel is open daily from 7 a.m – 3 p.m. for coffee, pastries and Chef's Daily Quiche. Dinner hours are Tuesday – Thursday, 5 p.m. – 10 p.m. and Friday – Saturday, 5 p.m. – 11 p.m. To learn more, make a reservation or order for pick-up, visit chiltephx.com.
Photos courtesy Egyptian Motor Hotel