Dierks Bentley's Whiskey Row in Gilbert has just unveiled a new all-day menu, including healthier options to star alongside the restaurant's adored fried pickles and Tennessee hot chicken sliders. Here are a few of our fresh favorites.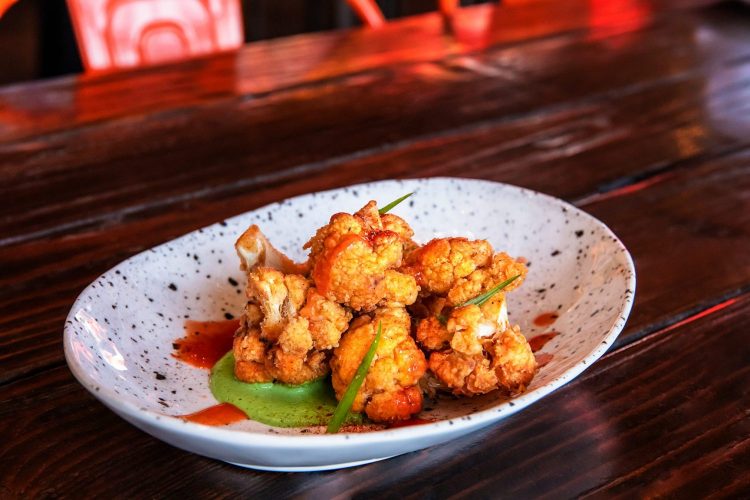 Buffalo Cauliflower The new appetizer is already a staff favorite and spotlights spicy fried cauliflower, buffalo sauce and herb buttermilk dressing. You won't be able to eat just one of these addicting little nuggets, as there are few happier marriages than that of buffalo and creamy dressing.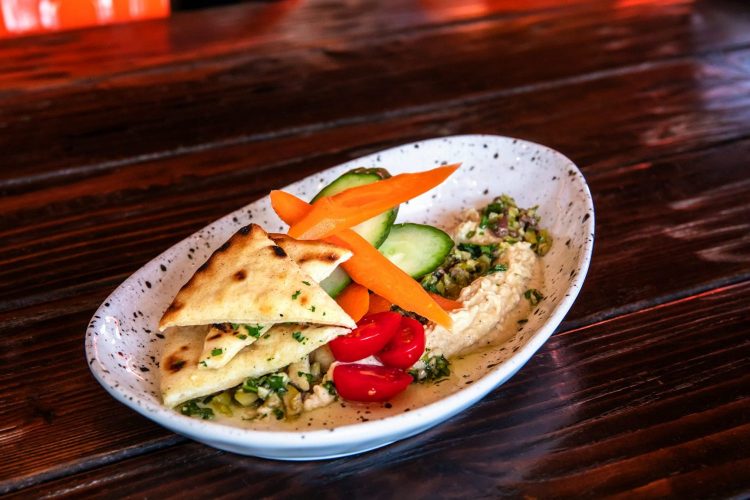 Artisan Hummus A delicious, light starter, this picture-perfect dish showcases roasted garlic hummus, topped with olive tapenade, and sided with chilled, crispy cucumber and carrots and warm, grilled pita.
Grilled Salmon Jambalaya Hearty yet healthy, the flavor-packed dish features Cajun-spiced salmon and vegetarian brown rice jambalaya with roasted cauliflower, spinach and tomato.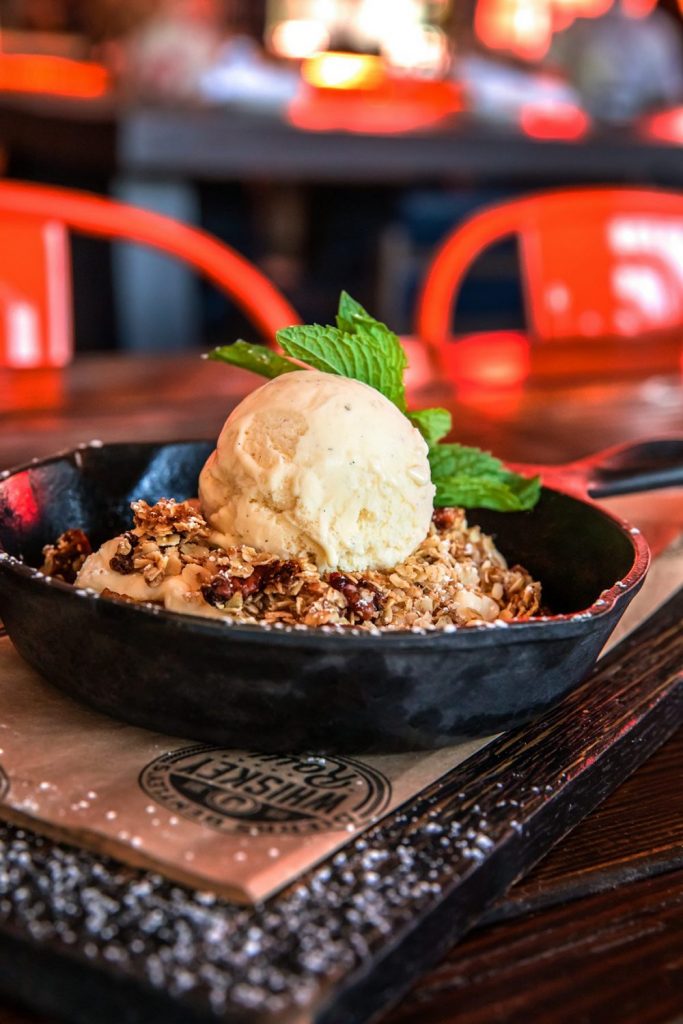 Warm Apple Crumble This warm, gooey dessert will have you pining for fall. The dessert features caramelized apples topped with–get this–cheesecake and baked until golden. The comforting dish is then crowned with a crunchy brown sugar oatmeal crumble and vanilla ice cream.