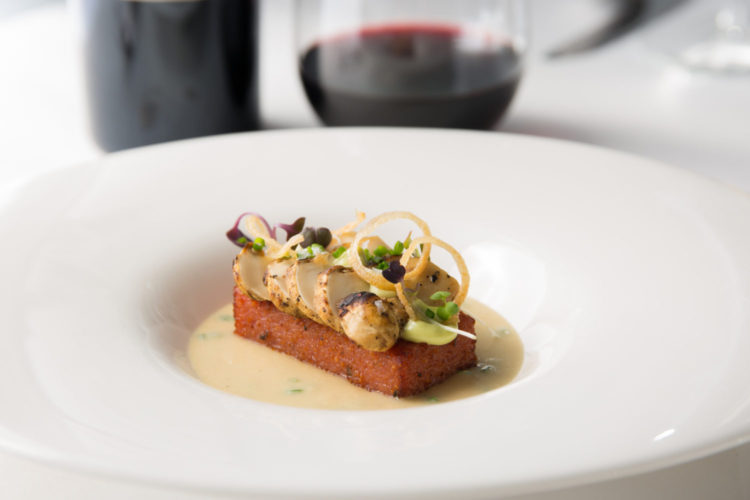 Among the furnishing shops and galleries that line Main Street in Old Town is a little restaurant serving up its own kind of art: Sel.
Sel opened in the area more than three years ago, with Chef Branden Levine (formerly of Cafe Monarch) and his wife May at the helm. While fine-dining is its forte, there is nothing stuffy or highly formal about Sel. The spacious and welcoming patio is bursting with greenery, farmhouse-y wooden planters, blue seats and twinkle lights while the interior very much has a lounge, come-chill-out vibe with velour booths and crystal chandeliers.
Good thing Sel is inviting, as guests will want to get comfy because the restaurant specializes in four-course tasting menus for $90 per person (guests are also welcome to order a la carte as well). The first three courses have two choices per while guests have a choice of six main entrees. Supplements are available too, if oysters or foie gras tickle your fancy.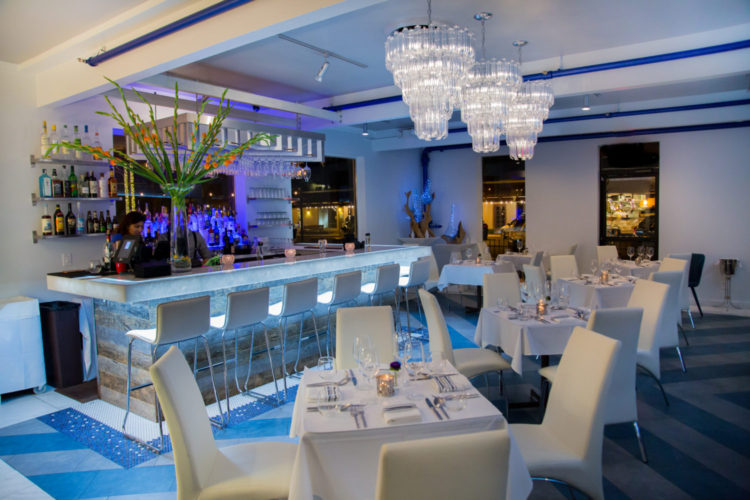 During a recent dinnertime visit, I was struck by the wonderful service and impeccable wine pairings (for an additional $70 per person). Most importantly, though, the food was amazing–both in presentation and taste. Each course just begs to be photographed; every single element is placed with so much thought and care.
The Alaskan king crab starter was rounded out with shellfish grits, squid ink vinaigrette, kimchi aioli and Meyer lemon butter. For such a petite course, there was plenty of crab to enjoy. The dish felt very bright, light and summery to jump start the taste buds. On the flip side, the beef tenderloin tartare, featured as a second course, was rich and decadent, topped with a perfect quail yolk and crispy sunchokes.
The third course might have been my favorite: the roasted romanesco soup was winter in a bowl. Super comforting and creamy, the soup featured black garlic emulsion, pine nut, herb butter croutons and a garlic chive oil. It had the texture of velvet with a rich, earthy flavor. The deconstructed Caesar salad was another pleasant surprise. It featured mini lettuce wedges topped with fresh seaweed and coated in anchovy dressing. To the side, a Parmesan Reggiano mousse-brioche crostini topped with a white anchovy, and tomato concasse. This might be my favorite Caesar salad in the Valley. Perfection.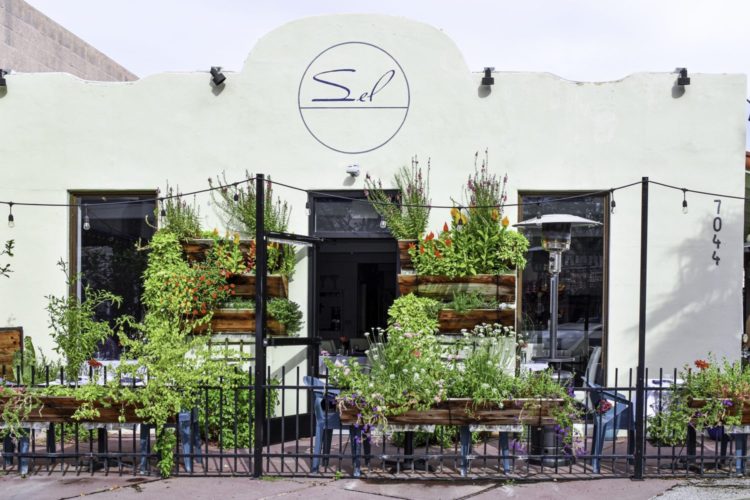 Lastly, the seared Chilean sea bass, with miso glaze, pho broth, roasted daikon radish and braised sweet pea shoots, was flaky with a perfectly crispy exterior and a hint of vanilla in each bite. The flesh beautifully soaked in the broth, which I slurped up even after the bass was gone. The griledl Spanish octopus was another standout entree with squid ink risotto, Chinese sausage, grilled broccolini, smoked tomato-dashi broth and a spicy Calabrian aioli.
Though Sel's price tag puts it in the special occasion-restaurant category, its comfortable approach makes guests want to pop in on a random Tuesday for a cocktail at the bar followed by an a la carte dish or two. And we certainly recommend doing so.
Lucky for the Valley, the once-dinner-only Sel now dishes up Sunday brunch from 10 a.m. to 2 p.m. Pop in for the likes of duck confit, steak and eggs, lemon ricotta-blueberry Dutch Baby pancake and much more.