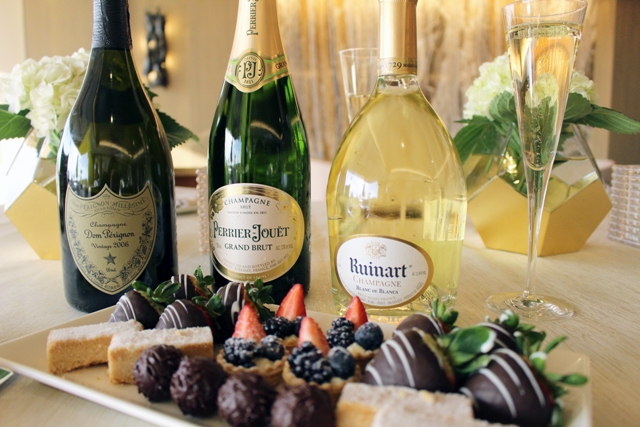 The Phoenician has long been a beloved spot for its elegant Afternoon Tea, but we're all about its bubbly new after-dark incarnation: Champagne Saturdays.
The new Champagne Saturdays, which now takes place the first and third Saturday of every month from 7 to 8:30 p.m. at the resort's Tea Room, features the finest curated selections accompanied by a special, three-course menu of sumptuous small bites.
Each Champagne is paired with an artisan cheese board as a starter, followed by the first course of cold canapés, including Lemon-Poached Chilled Shrimp with Mango Cocktail Sauce and Prosciutto-Wrapped Asparagus. A second course of warm canapés features miniature Beef Wellington with Tarragon Aioli and Coconut-Breaded Lobster Tail with Thai Chili Sauce, among others. Desserts complete the menu with offerings as Chocolate-Dipped Strawberries, Scottish Shortbread and Dark Chocolate Truffles.
Guests can choose from three tiers of Champagne: Perrier Jouet, Grand Brut at $89 per person; Ruinart, Blanc de Blanc at $119 per person; and Dom Perignon at $199 per person.