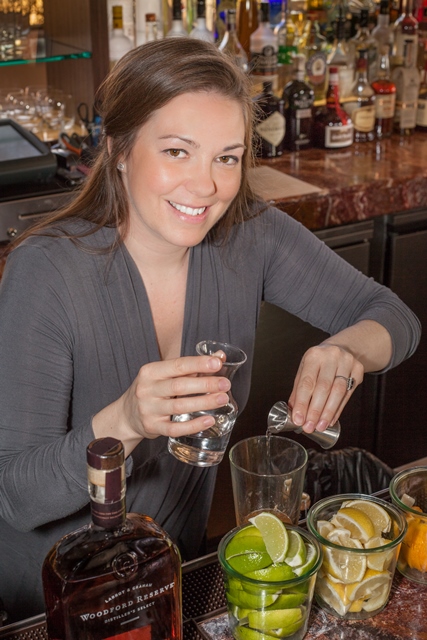 Meet Julie Hillebrand, a talented cocktail maven with a culinary background mixing it up at J&G Steakhouse at The Phoenician. She fondly recalls cocktails as an early love when her godmother gifted her with a cocktail book for her 21st birthday: "I was immediately hooked by the variety of combinations. As I've studied the craft and become immersed in what I do, I'm now so familiar with things I had once just read about, such as Maraschino liqueur and Crème Yvette."
Enrolling in a local culinary school in Michigan upon graduation, Hillebrand studied under award-winning chefs like Brian Polcyn (author of Charcuterie). An exchange program at Western Michigan University then led to studying at the University of Bonn in Germany. Moving to Arizona in 2008, Hillebrand joined Jean-Georges Vongerichten's team at J&G, initiating another turning point in her career when she trained with cocktail luminaries Jason Kosmas and Dushan Zaric. "They changed my thought process and continue to inspire me to this day."
This inspiration can be seen on Hillebrand's seasonal beverages. Drawing upo¬¬n her culinary influence, her studies abroad, and a German beer cocktail called the Radler, Hillebrand has created a perfect fall Arizona cocktail. Composed of Hefeweizen, Woodford Reserve, Créme de Pêche, lemon, simple syrup infused with cloves, cinnamon, and nutmeg, and muddled peaches, her Peach Radler is a magical combination refreshing enough to sip on a sunny fall day, while ushering autumn in with its warm baking spices.
What I enjoy most behind the bar… is putting a great evening together for my incredible bar guests with delicious food and my cocktails tailored to their tastes or fantastic eclectic wines. I enjoy seeing my guests happy and love the peace that comes with creating really good cocktails.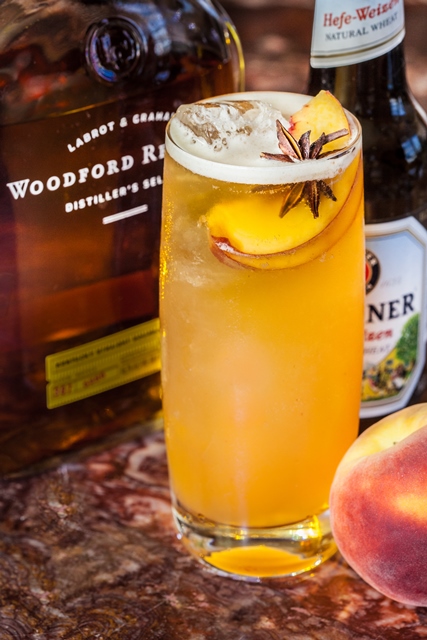 Favorite spirit… I can't name just one! I adore gin and rye but lately find myself exploring cognac.
Cocktails I wish more people would order… any old-school cocktail that calls to them, a Sazerac, Boulevardier, Brandy Crusta or a simple Old Fashioned.
If I wasn't bartending…I might have returned to Germany to teach English literature. I eventually want to publish cocktail-related books.
To Learn More
J&G Steakhouse at The Phoenician jgsteakhousescottsdale.com.
Story by Christina Barrueta
Photography by Debby Wolvos