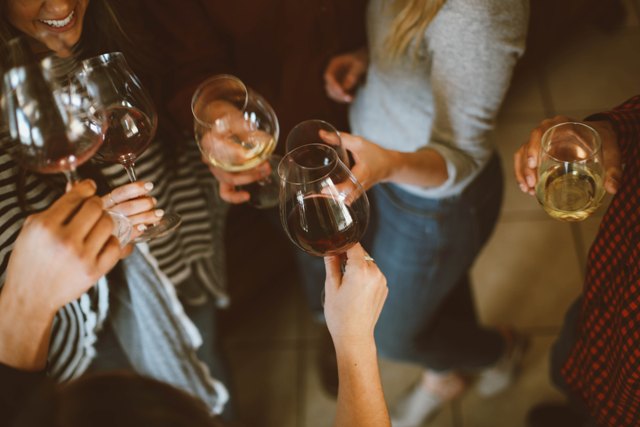 From gifting wine your favorite hostess to choosing the right bottle for the holiday table, Theo Rutherford, sommelier at Deutsch Family Wine & Spirits, offers up some great wine-giving (and wine-getting!) tips.
What wines make the best hostess gift?
Honestly, the best gift for a hostess is whatever they drink. Most times they are so concerned with hosting that they forget to get themselves a bottle of what they would like to have on hand. If you're unsure of what your host or hostess may like, get something that everyone can enjoy like Fleurs de Prairie Rosé from Provence.
Do you have a favorite bottle for the holiday table?
My favorite bottle is usually the next bottle since the conversation gets more and more interesting as the night progresses. To start on a high note, enjoy either a food-friendly white wine like Barone Fini Pinot Grigio or a light bodied red like The Calling Russian River Pinot Noir.
What is a failsafe option if you're not sure what type of wine the gift-getter likes?
I always recommend staying away from polarizing things. While some people like big oaky chardonnay, other people hate it, so going with anything in the middle is always safe. Like I said earlier, rosé always works, but options include  Skyfall Merlot from Washington State or Cave du Lugny Les Charmes unoaked chardonnay from Burgundy – both easy-to-drink selections everyone can enjoy.
What are some festive holiday wines? 
Nothing says holiday and celebration like bubbles. It's hard to say no to a glass of bubbles and not smile when the bubbles tickle your nose. Enza Prosecco has awesome flavor and a price tag that won't break the bank. I also love Bellacosa Cabernet Sauvignon for holidays – a premium smooth cab from California's North Coast. I have to have a few bottles at home when I host since one never seems to be enough.
What is the best way to wrap wine as to not ruin it?
Wine bags and a little tissue paper. This way a) the wine can still breathe and b) whoever you are giving it to can reuse the bag, which is always appreciated. Just make sure you keep it away from hot lights under the tree – heat can negatively affect the flavors of wine.
What are your thoughts on wine-of-the-month clubs?
So, I admit, these are a little hard. Sometime you can get something that is really cool and you discover something new. Other times, you get something you don't like at all. The hit or miss piece can be a little disappointing. I like joining a wine club actually associated with a brand itself. While often a bit more expensive, I think they are a little safer and ultimately more enjoyable. Check out wines from Joseph Carr which sources fruit from select vineyards in Northern California's most prestigious appellations so you're guaranteed quality product shipped direct to your door.