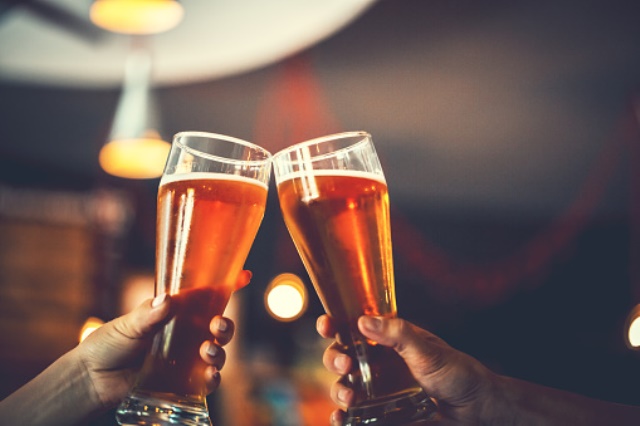 Get your pretzel necklace ready, folks. The 19th annual Arizona Strong Beer Festival will take place Feb. 9 at Steele Indian School Park in Phoenix, serving as the kick-off celebration to 10-day Arizona Beer Week.
The fest promises more than 500 craft brews to festival-goers, as well as live music and the adored Strong Man Games. Eats will be available for purchase from Bang Bang Dumplings, Doughbros, Drivewood Grill, Farmboy Foods, Funky Foods Concessions, Sally's BBQ and Tom's BBQ.
There will be something for everyone's palate and preference. Standout selections abound in the stout category, like THAT Brewery's Goat Milk Caramel Stout, Kohi Imperial Coffee Stout from Helio Basin and the Chocolate Chipotle Oatmeal Stout from Loco Patron Mexican Brewery. Hoppy selections such as the Hazy Angel IPA from Lumberyard Brewing Company in Flagstaff or Two Sons Citra DIPA from Tucson's Ten 55 Brewery and Sausage House are sure to please, and major cross-state collaborations are set to be the highlight at this year's fest. Tempe's Huss Brewing will be collaborating with Durango's Ska Brewing and Denver's Great Divide, while Tempe's Shop Beer Co. will bring collaborations with San Diego's Burgeon Beer Company and Lafayette's Odd 13.
This year, festival-goers will have the chance to research each beer appearing at the festival to map out their tasting plan of attack through the "Untappd" app. Just need to download the app to any smart phone device; you can even provide ratings and feedback while exploring samples of beer throughout the day.
Super VIP tickets are available in limited quantities, along with general admission. Tickets to the Arizona Strong Beer Festival can be purchased by visiting www.strongbeerfest.com.