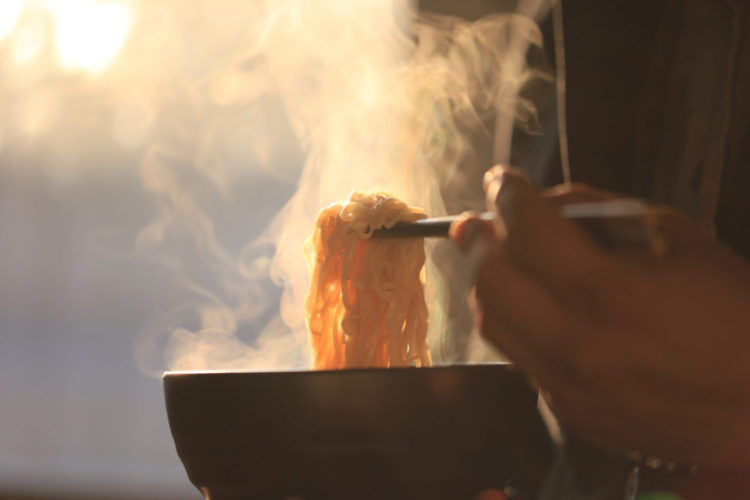 Did you know that Oct. 6 is National Noodle Day? Well, we have the perfect way to celebrate. Noodles Sushiya, a restaurant at We-Ko-Pa Resort in Fountain Hills, is ringing in this the tasty holiday with its delish Spicy Vietnamese Beef Stew.
Spicy Vietnamese Beef Stew (Bo` Kho)
2-2 ½ lbs. boneless beef chuck (cut into 1 ½ -inch chunks) or beef brisket.
3 T. fish sauce (I used the Red Boat brand, good flavor)
3 T. minced garlic
3 T. minced fresh ginger
2 T. five-spice powder
1 ½ t. brown sugar (or 1t. granulate sugar)
3 T. Canola oil
1 medium yellow onion, finely chopped
4 T. tomato paste
2 stalks lemongrass cut into 3-inch lengths
1 stalk lemongrass; minced, after removing the tough woody part
2 whole star anise
3 C. coconut juice/water
7 C. water
1 t. chili powder
1 t. ground black pepper
1 t. ground annatto
4 large carrots, peeled and cut on the bias into 1 ½-inch chunks
2 white radish "daikon" peeled and cut on the bias into 1 ½-inch chunks
Salt to taste
2 T. chili oil or to taste
½ C. coarsely chopped fresh cilantro leaves
½ C. thinly sliced raw red onion
-Wide rice noodles or egg noodles or French baguette
*Thai basil leaves as need
*Bean sprouts as need
*1-2 fresh jalapeño, sliced
*Lime wedge
In a large bowl, combine beef, fish sauce, garlic, ginger, five-spice powder and sugar. Toss to evenly coated. Set aside to marinate for 45 minutes to one hour.
Heat up the oil in a large stock pot, over high heat, add the stalks of lemongrass and allow them to infuse the oil for one minute. Add the minced lemongrass, onion, and cook until translucent. Add the beef to the pot, and brown them evenly. Add the tomato paste. Stir and cook for five to seven minutes. Add the water, coconut juice, star anise, chili powder, ground black pepper and annatto. Bring the mixture to a boil, reduce the heat to medium low, and simmer for 50 minutes to one hour.
Add the carrots, daikon, salt and chili oil. Simmer to another 25 to 30 minutes.
Transfer the cooked noodles to bowls and ladle the soup over the top. Garnish with cilantro and raw onion. Serve bean sprouts, Thai basil, sliced jalapeño and lime wedge on the side.
*Remove lemongrass stalks and star anise before serve