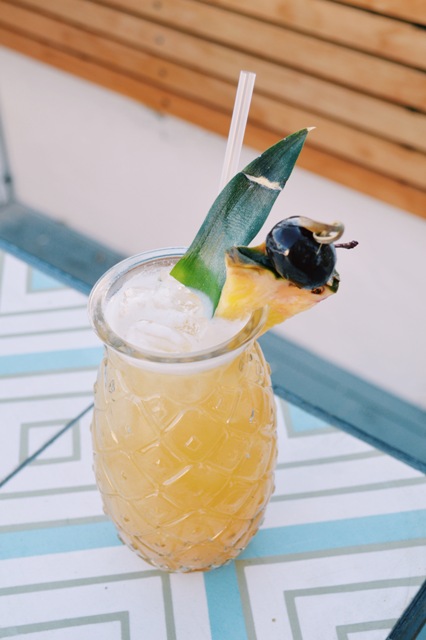 The new Las Palmas Cantina in Chandler celebrates tequila's cousin with this pineapple-y pick.
2 oz. Rayu Mezcal
3 oz. Pineapple juice
3 oz. Roasted pineapple
2 oz. Coconut water
.5 oz. Agave nectar
Skin and cut a pineapple into large chunks. Roast on high heat under a broiler until pineapple starts to blacken. Put roasted pineapple in blender with pineapple juice; there should be a 50/50 mix of pineapple to juice. Puree. Add roasted pineapple puree to a shaker with mezcal, coconut water and agave nectar. Shake and strain into glass. Add ice to fill. Garnish with a fresh pineapple wedge, a cherry and a pineapple leaf.