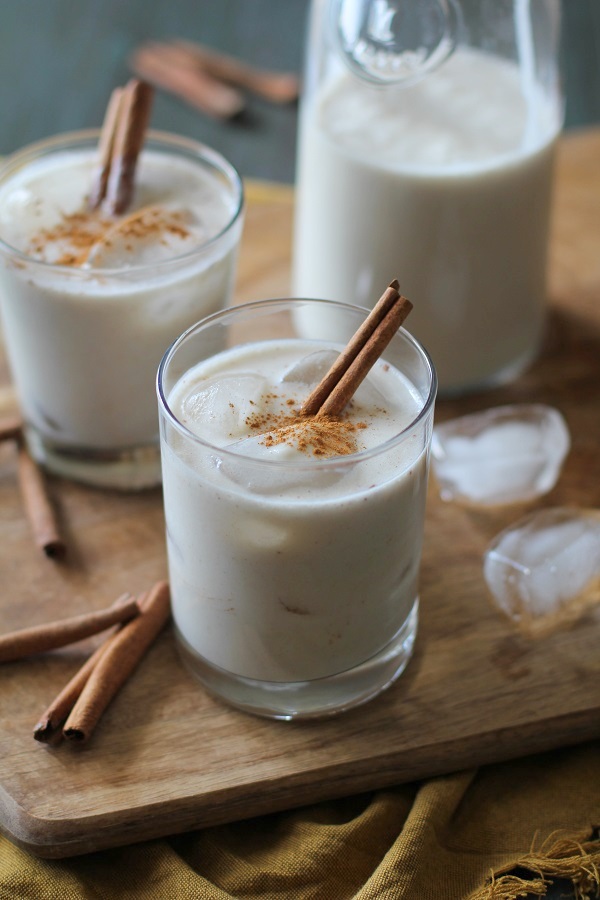 It's that time of year when we're pining for new ways to cool down. So how about a frosty class of delicious horchata, courtesy of Macayo's? Yes, please.
½ C white rice, uncooked
1 C water
1 C almond milk or coconut milk
Cinnamon sticks
Dash salt
4 C whole milk
1 ½ tsp. vanilla extract
½ C pure cane sugar
In a medium saucepan, combine the rice, water, almond/coconut milk, cinnamon sticks and salt over medium heat and bring to a boil. Reduce the heat to a slow simmer and cook for 25 minutes. Remove from heat and let mixture cool to room temperature. Remove cinnamon sticks and add mixture to blender, along with remaining ingredients. Blend on high for two to three minutes until very smooth and serve as-is or strain for smoother consistency, if desired. Serve over ice and top with sprinkled ground cinnamon. Makes one pitcher.
Tip: To create an adult version, add one ounce of your favorite premium aged rum to one serving.