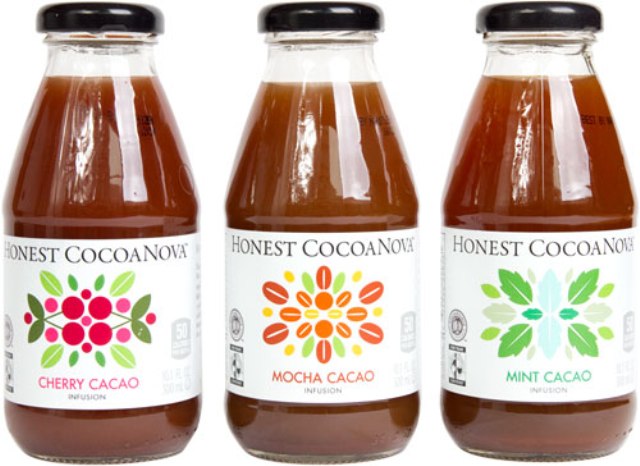 When the heat hits the Valley, few things are more refreshing than a day at the pool and an ice-cold drink. Instead of resorting to that sugar-laden soda, here are two new–and super cooling–drinks that recently made their debut.
Honest CocoaNova We're already huge fans of the utterly refreshing line of Honest Tea drinks so we were stoked with the brand launched Honest CocoaNova, a unique spin on iced tea. Honest CocoaNova is a line of low-calorie brewed cocoa beverages. Not only are the flavors of Mint Cacao, Mocha Cacao and Cherry Cacao delicious but the Fair Trade, organic cacao infusion contains antioxidants and theobromine naturally found in dark chocolate. Best of all, the guilt-free gulp is only 50 calories per bottle–making it extra suitable for bikini weather. About $2 per bottle. Available at select natural foods stores starting this month.
Zevia For soda-holics looking for a way to break the habit, try Zevia. This all-natural, zero-calorie soda just unveiled five new delicious and summer-friendly flavors: grape, Mountain Zevia, grapefruit citrus, caffeine-free cola and cream soda. (Other flavors include ginger root beer, Dr. Zevia, cola, black cherry, ginger ale, lemon lime twist and orange). Zevia is sweetened with stevia (a South American plant that does ot affect blood glucose levels and is 90 times sweeter than sugar) and contains no calories, sugar, high fructose corn syrup or artificial sweeteners. The drink is also vegan, Kosher and gluten-freed. $6 for a six-pack. Zevia is available at Whole Foods Market, Sprouts and other specialty stores nationwide.