For those of us who aren't big soda drinkers, it can sometimes be challenging to find variety in the chilled beverage department. Thankfully, though, two brands have come to rescue of iced tea drinkers everywhere with China Mist Pure Bottled Organic Teas and TeaZazz Sparkling Teas–offering a total of 10 new iced tea flavors to the drink market. (I've tried several of the flavors, and I am already hooked.)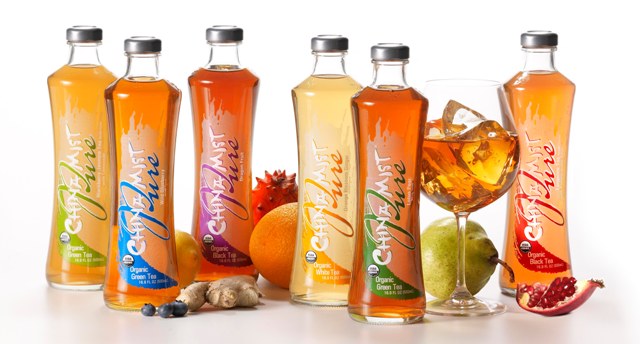 China Mist Pure Bottled Organic Teas
China Mist Pure offers six organic, kosher varieties: four unsweetened teas and two lightly sweetened blends. The fruity flavors include tangerine black tea with pomegranate juice and blackberry jasmine green tea with lemonade (both sweetened with a touch of organic cane sugar), as well as refreshing wild blueberry green tea, lotus pear green tea, dragon fruit black tea and orange blossom ginger white tea. At most, China Mist Pure Organic teas contain 40 calories per serving–way more than its juice or soda counterparts–and features hand-selected tea leaves from the finest tea gardens in Asia. The suggested retail price of China Mist Pure Organic tea is between $3-$4 and it can be found at AJ's Fine Foods and Whole Foods Markets. You can also find it at several Valley eateries and resorts including Cowboy Caio, The Kitchen, Delux, Hyatt Regency and Westin Kierland. Oh, and did I mention that China Mist is a Scottsdale-based company? Pretty sweet, huh? Yet another reason to support it. http://www.chinamist.com/.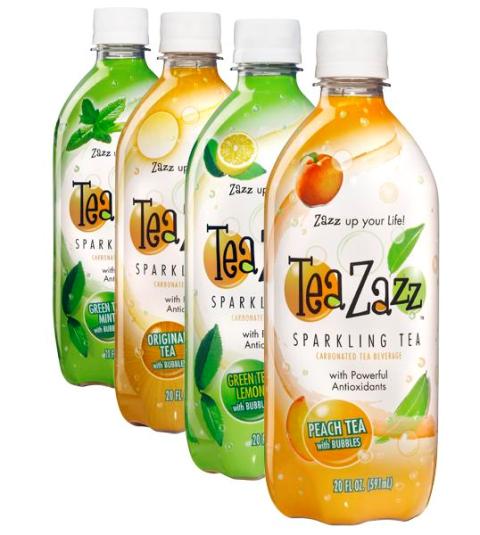 TeaZazz Sparkling Teas
TeaZazz Sparkling Teas offers a sweet alternative to sodas–and you still get to keep the fizz. You see, TeaZazz offers many of the healthful properties of teas (with only 20-25 calories per serving and no high-fructose corn syrup) but it is carbonated, making it fizzy and fun. The company calls it a "hybrid drink" of tea and soft drinks, and I find that to be an accurate description. Four flavors are available (original, green tea lemon, green tea mint and peach), and TeaZazz is now currently available throughout most of the West. The California-based company already has a faithful celebrity following which includes Samantha Harris, Lisa Rinna and Selena Gomez, as well as cast members of 90210, The Hills and Heroes. Suggested retail price for TeaZazz Sparkling Teas is $1.69. TeaZazz is available at Albertson's, Smart & Final, Amazon.com and via http://drinkteazazz.com/.
Health benefits of tea: Tea has anti-cancer and anti-diabetes properties, increases metabolic rate, boasts alertness, aids immune system, lowers stress hormone levels, helps fight infection, and aids cardiovascular health, among other benefits.