Now that Halloween is behind us, the holiday season is officially underway. Looking for delicious hostess gifts or tasty stocking stuffers? Try out these two tempting and festive chocolate treats from B.toffee, Norman Love Confections and Harbor Sweets.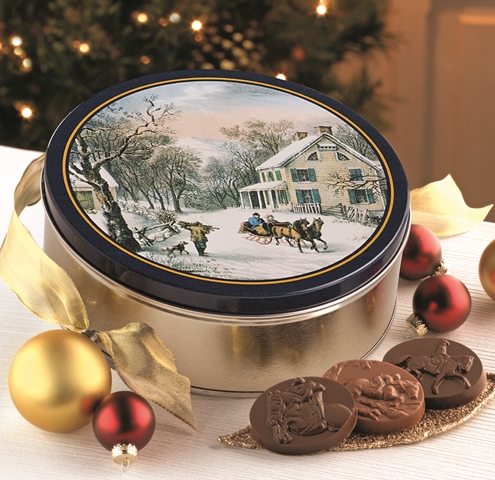 Harbor Sweets, a New England chocolatier that has been satisfying sweet teeth for 40 years, has introduced a  contemporary new line of Salt & Ayre Chocolates with flavor notes and salts from around the globe, from Thai ginger and chai to caramel and Himalayan sea salt. Salt & Ayre is made of 70 percent dark chocolate, wrapped in gift packaging and advent calendars, and is perfect for those like a little savory with their sweet. For a more traditional selection of the sweets, the Currier & Ives tin is chock-full of both dark chocolate English and milk chocolate Hunt Collection varieties. Or, families will adore the super-cute Christmas Lighthouse Box, filled with Sweet Sloops (Harbor Sweets' sailboat-shaped almond buttercrunch toffee, a mainsail and jib of white chocolate floating in dark chocolate with pecan). www.harborsweets.com.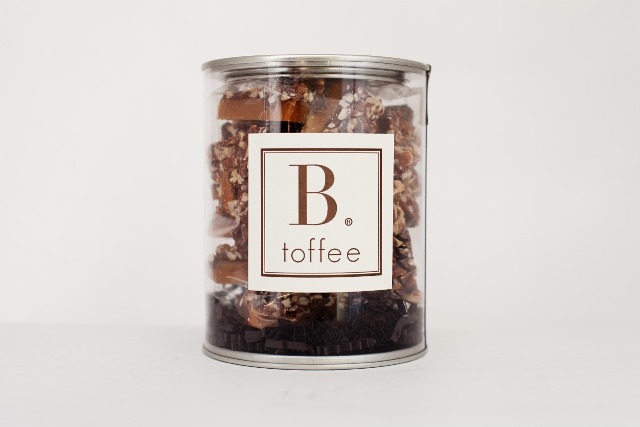 Perfectly portioned for a sweet teacher gift or a treat for the neighbors, B.toffee is gourmet milk or dark chocolate toffee made with the highest quality butters, fine domestic sugars, premium Guittard and Callebaut chocolates, and topped with superior quality pecans. Though each piece of toffee is thick, B.toffee is not too hard–just crisp enough and topped with a creamy layer of chocolate and crunch pecans. www.btoffee.com.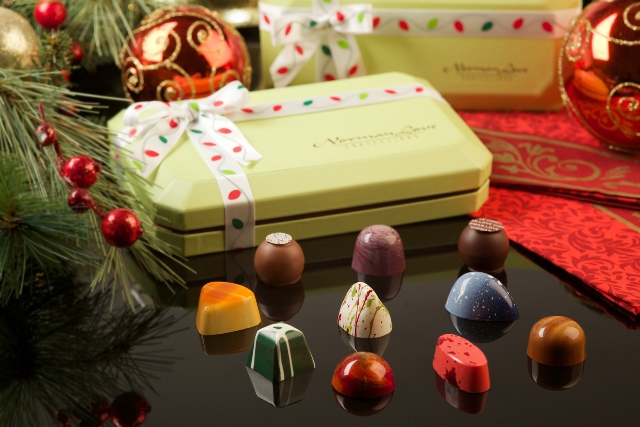 In flavors like Candy Cane Truffle, Gingerbread Cookie and Egg Nog Latte, Norman Love Confections' 2014 holiday collection of hand-painted artisanal chocolates is the ultimate sweet stocking stuffer. Prices start at about $6 per truffle. normanloveconfections.com.