Ho, ho, hungry? For the food lovers on your shopping list, here are a few gifts–each with an Arizona angle–that are sure to garner their "oohs" and "aahs."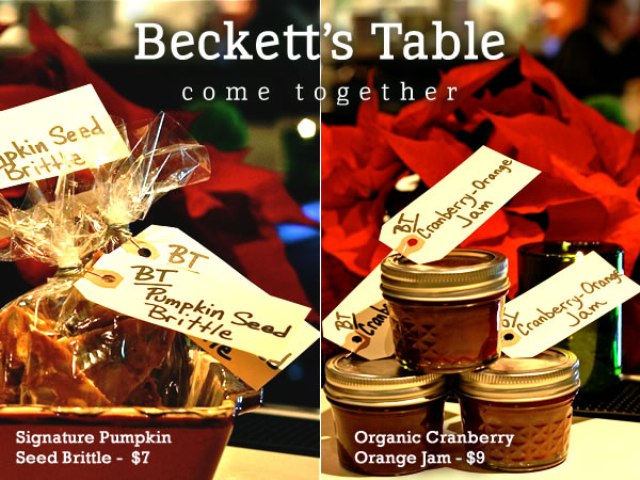 Beckett's Table Take-Home Treats Chef Beckett, of Phoenix's Beckett's Table, is now offering some of his favorite restaurant goods as take-home treats. Gift givers can purchase the chef's deletable Pumpkin Seed Brittle ($7), Organic Cranberry-Orange Jam ($9) and the Beckett's Table coffee, ($11) created just for Beckett's Table at the Roastery of Cave Creek. These items would be perfect as a stocking stuffer or an addition to a gourmet gift basket. http://www.beckettstable.com/.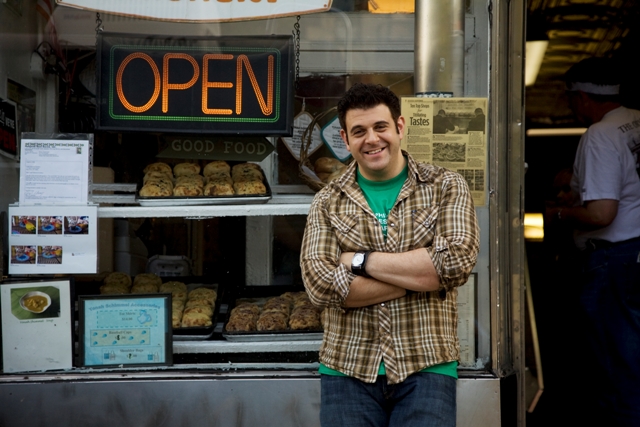 Stocking Stuffer Ticket Sale For $20, the Scottsdale Culinary Festival is offering the can't-be-beat stocking stuffer for the foodie in your life. The Stocking Stuffer Ticket Sale provides the ultimate culinary experience that gives giftees the option of seeing the Travel Channel's Adam Richman (pictured) or Andrew Zimmern at the 34th Annual Scottsdale Culinary Festival, along with Picnic entry and, a Travel + Leisure subscription. http://www.scottsdaleculinaryfestival.org/.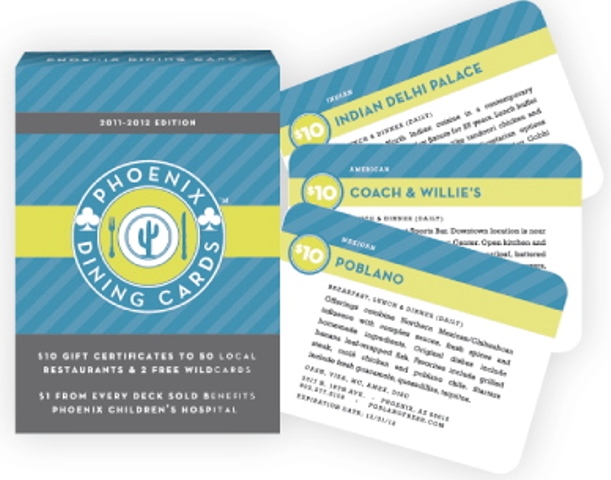 Phoenix Dining Cards Who doesn't love a good deal that allows you to also give back? Phoenix Dining Cards' recently launched gift card program features a handy deck of 52 cards to local dining establishments across the Phoenix area that offer up more than $500 in savings. (Participating restaurants include The Vig, Coach & Willie's, Coup des Tartes and many more). The best part is that $1 from each $20 deck goes to Phoenix Children's Hospital. http://www.citydiningcards.com/.
Food Lovers' Guide to Phoenix & Scottsdale Valley dweller and Arizona Foothills Magazine contributor Katarina Kovacevic is getting locals in touch with the best restaurants, markets, food festivals, gourmet shops and more in the state with the just-released Food Lovers' Guide to Phoenix & Scottsdale.  This compact book would make a great read for anyone wanting to up their local dining IQ. The book can be purchased here.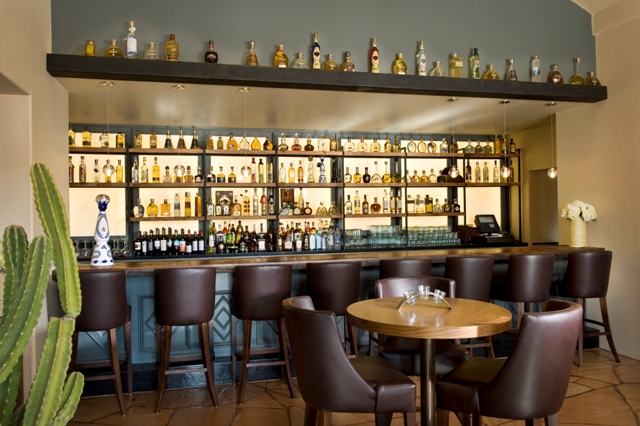 Tamales-To-Go at La Hacienda at Fairmont Scottsdale Princess Through Christmas Day, you can order gluten-free tamales in either chicken in salsa verde or beef in entomatada sauce, wrapped in banana leaves Southern Mexico style for $30 per dozen. Call 480.585.4848, Ext. 7374 (with 48 hours notice) to order yours.