As families get used to the back-to-school grind, parents are seeking out healthful lunch ideas that kiddos will actually eat. Here, Sprouts provides six must-try easy-peasy meals  to fill your kid's lunch box.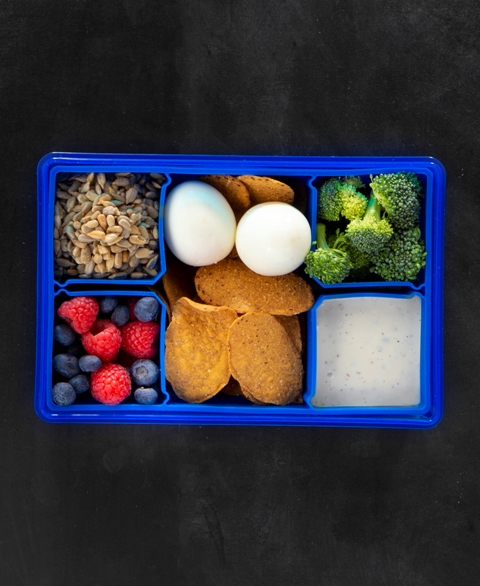 Brain Booster
It's time to get those little gears turnin'! Easy to assemble, the Brain Booster Lunch packs some nutritious punch with healthy fats from the eggs and a vitamin-rich berry medley.
Ingredients:

Yippee for Vitamin C
Bursting with vitamin C, the colorful fruits and veggies in this lunch will help keep your kiddos' immune systems strong.
Ingredients:

Brunch Box
When your kid can't get enough of breakfast, pack it up again for lunch! Super easy to assemble in a snap, your kids will love the theme. Pro tip: cut the waffles into strips after you toast them so the pieces are easy to dip.
Ingredients:

Colors of the Rainbow
Almost too pretty to eat, these assorted colorful goodies are sure to put a smile on their faces. From the red cherry tomatoes to the purple wrap bites, these ingredients will provide natural antioxidants and nutrients that taste just as good as they look.
Ingredients: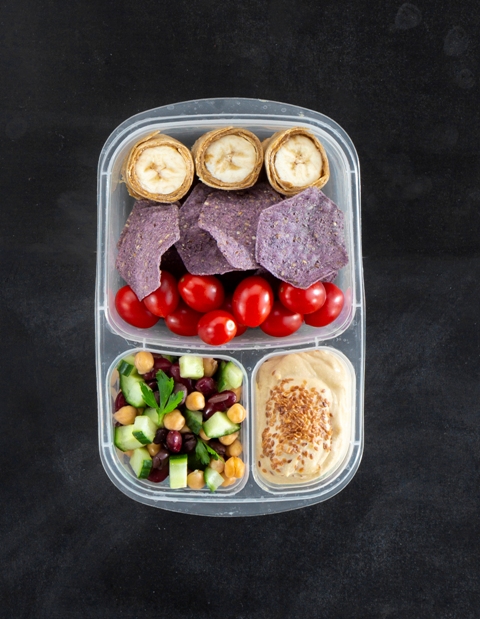 Plant-Based Bento
Check all the macronutrient boxes, with a plant-based lunch box. Proteins? Check. Healthy fats? Check. Complex carbs? Check. You probably already have most of these ingredients in your pantry!
Ingredients:

Protein-Packed Box
Protein doesn't always have to come from meat. Your kids' favorite foods, like cheese and peanut butter, have plenty of protein too. The sharp taste of cheese goes just right with the sweet grapes.
Ingredients: