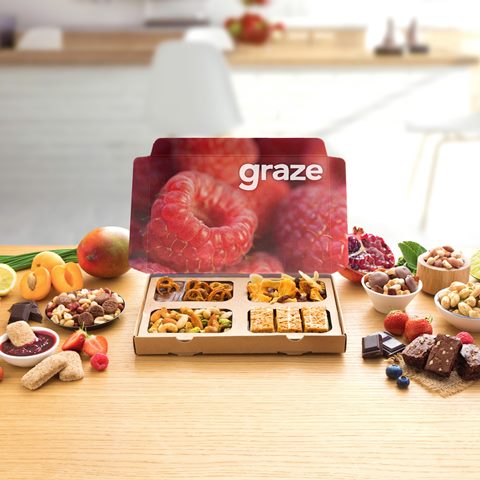 Snacking can sometimes have a bad reputation. We've heard it time and time again–that snacking will "spoil your dinner." But what if snacks were healthier, in appropriate portions and more accessible? Graze, a subscription snack service, does just that.
Graze dishes out natural, wholesome snacks that have been created by an in-house nutritionist and are free of the bad stuff, like GMOs, corn syrup, trans fat and artificial flavors and colors. Each snack contains a good-for-you benefit, whether that be protein, fiber or whole grains. And, best of all, there are more than 100 perfectly portioned snacks to enjoy. Oh, and Graze snacks are delivered directly to your door or mail box and are individually portioned and packaged to stash in your desk drawer, gym bag, purse or kid's lunch box. Easy peasy.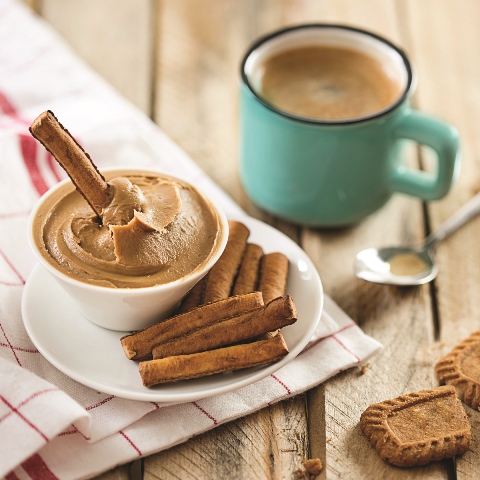 Whether you want sweet or savory or spicy, Graze has an snack for you. The flapjacks, which are like mini granola bars, make a great on-the-go breakfast for busy parents and kiddos, Graze has a slew of flavors, like apple-cinnamon and pumpkin spice. The whole grain dippers are a favorite of kiddos and feature a few small cookies that can be dunked in an accompanying sauce. Perfect for an after-school snack or a small dessert.  For savory snackers, the sour cream and garlic crostini mix, the Italian herb focaccia mix and the herby bread basic include a just-right dose of carbs to act as a great pick-me-up during that 3 p.m. slump. Graze even offers plenty of ways to satisfy cravings for foods that aren't so friendly on your calorie count. For instance, the grilled cheese snack mix features hickory-smoked cashews, cheddar cheese bruschetta and mustard breadsticks, while the chocolate pecan pie mix includes pecan nuts, chopped dates, vanilla pumpkin seeds and cocoa fudge.
Four punnet snack box: $6.99 (per box); eight punnet snack box: $11.99 (per box); and sharing box (five bags (20 portions) of your favorite snacks: $25. Bonus: your first four-snack sampler box is free.
And a fun look at 2015 snack trends and what is projected to be popular in 2016: