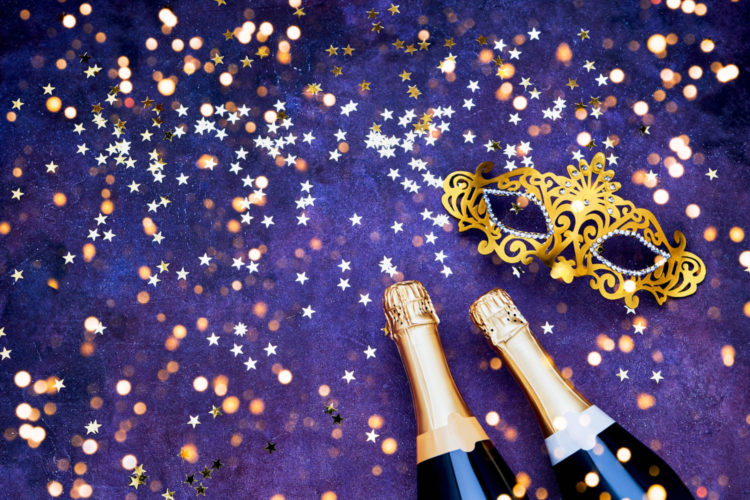 Fat Tuesday is just around the corner, and these festive Valley eateries are bringing out the King Cake and hurricanes for the occasion! (The specials take place Feb. 25 unless otherwise noted.)
VooDoo Daddy's Steam Kitchen hosts a can't-miss celebration the weekend before Mardi Gras and on Fat Tuesday at its location in Tempe. On Friday, Feb. 21, guests can enjoy traditional Cajun cuisine, Louisiana hurricanes and live music from 6 to 9 p.m. On Saturday, Feb. 22, there will be live jazz music all day, a mask-making party for kids and drink deals from 5 to 7 p.m. Every guest will also receive a free King Cake doughnut on Saturday in partnership with The Donut Parlor while supplies last. On Fat Tuesday, a jazz band will play from 6 to 9 p.m. while guests enjoy Cajun and Creole favorites like gumbo, jambalaya, shrimp creole and many more. Hurricanes, craft beer and wine will also be available.
Boulders Resort & Spa celebrates Mardi Gras with a Jazz-style brunch on the outdoor terrace of The Grill Kitchen & Bar on Sunday, Feb. 23, from 10 a.m. to 2 p.m. New Orleans-inspired dishes include warm beignets, classic Cajun gumbo, shrimp and grits, Hurricane cocktails and much more. There will also be a mimosa cart and live entertainments to enjoy. $75 per person.
All February long, all three Sandbar Mexican Grill locations will be offering crawfish and shrimp tacos ($15), along with traditional jambalaya ($15) to help revelers get in the Fat Tuesday spirit. To drink, The Mardirita ($8) features Rancho Alegre Tequila Blanco, Chambord, Blue Curacao, Sweet & Sour and lime. 
Angry Crab Shack is bringing the Big Easy to the desert with Cajun seafood boils! The seafood restaurant will feature $5 New Orleans beer –  Abita Purple Haze, Abita Mardi Bock and Abita Strawberry Lager – and $5 hurricane cocktails, available all day at every location.
Snooze an A.M. Eatery dishes up the King Cake pancake: a buttermilk pancake topped with lemon anglaise, blueberry mascarpone, sweet cream, and traditional Mardi Gras colored raw sugar. If you get lucky, you might win a Snooze prize!
Chef Justin Beckett of Southern Rail invites guests to "Laissez Les Bons Temps Rouler" with the restaurant's signature all-day menu with Mardi Gras favorites like red beans and rice, jambalaya, po'boys, King Cake, Sazeracs, beignets and more served from 11 a.m. to 10 p.m.
Liberty Market is offering its famed Pączki once again with a choice of two fillings: vanilla bean custard or raspberry jam. Smaller orders will be taken first-come, first-served in person at the restaurant after 7 a.m. on Feb. 25 while supplies last. Paczki are $3.50 each or $40 per dozen.
From 6 a.m. to close, Arizonans can support local families served by St. Vincent de Paul when they purchase Pączki at Bashas' grocery stores on Fat Tuesday. Bashas' will donate 10 percent of all Pączki sales on Tuesday, Feb. 25. to St. Vincent de Paul. Plus, take a #PaczkiSelfie and post it on social media for a chance to win a $150 Bashas' gift card! Be sure to tag Bashas' Supermarkets on each: facebook.com/BashasSupermarkets/ and @BashasMarkets on Instagram and Twitter.