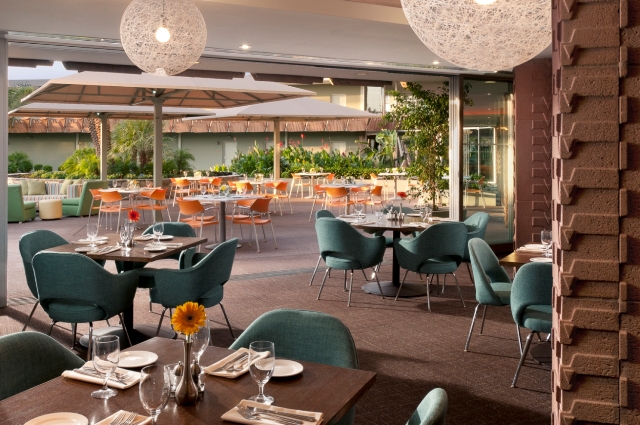 Foodie news for the week of Nov. 5.
Veteran's Day dining deals.
Are you a fan of True Food Kitchen's popular Tuscan kale salad? Get the recipe here.
A taste of Scottsdale's new Italian restaurant, La Prima Donna.
Tonight is the last night to indulge in The Melting Pot's Femme Fatale de Fondue Ladies' Night Out. Diners are invited to indulge in some cocktails featuring Grey Goose Cherry Noir Vodka and Filty Black Cherries and a four-course menu. The dinner is $32.90 per person.
Brat Haus in Old Town Scottsdale debuts the latest mural in its revolving art program entitled "Bacon Tornado" Nov. 8. The unveiling party is hosted in partnership with the Scottsdale Gallery Association and Scottsdale ArtWalk. A reception with free pretzel sticks and fundido, reverse happy hour prices on beer and wine will follow immediately after the unveiling. The event is free, but guests are asked to RSVP by sending an email to fun@brathausaz.com.
On Nov. 12, Hotel Valley Ho's ZuZu (pictured) hosts it Monday Night Chef's Table, with special guest Arrowood Vineyards. The event will feature a four-course menu paired with Arrowood wines. The dinner starts at 6:30 p.m. and is $56 per person.
For more fab foodie news, follow us on Twitter @AZFoothillsFood, become a fan on Facebook and check us out on Pinterest.