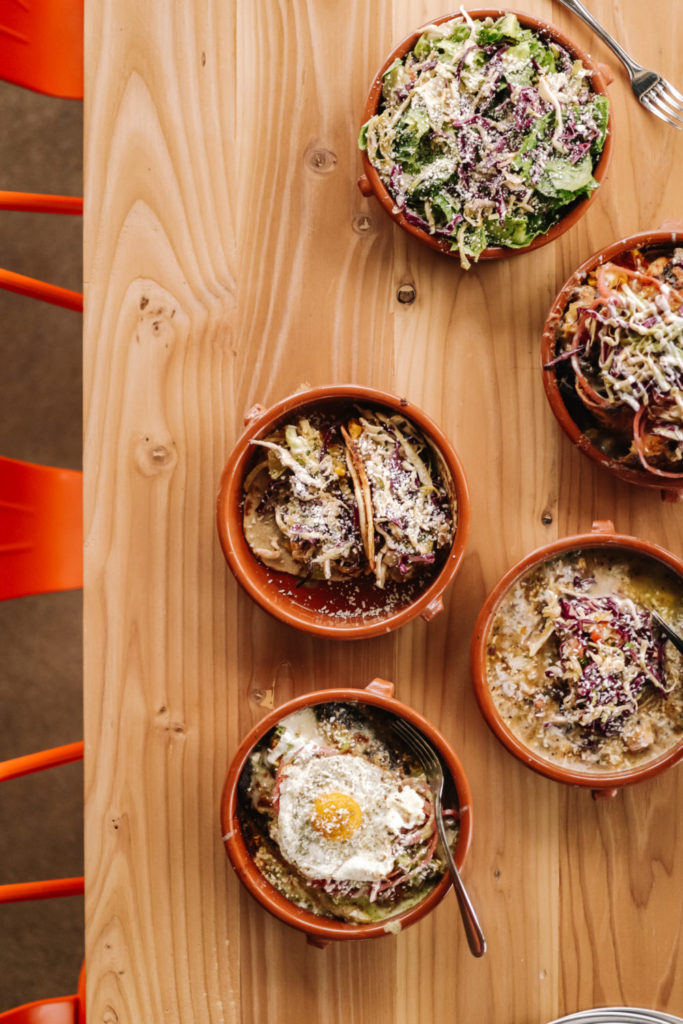 Foodie news roundup for the week of Jan. 6.
Shake Shack opens it newest Arizona location in Gilbert on Wednesday, Jan. 15, at 11 a.m. as a part of SanTan Village. (Get there early: the first 100 people in line when doors open at 11 a.m. will receive a custom Shake Shack custom State Forty Eight T-shirt!) This marks Shake Shack's fifth location in Arizona. In addition to its classics, the San Tan Village Shack will be offering a unique selection of frozen custard concretes, like Chocolate Truffle Cookie Cone (chocolate and vanilla custard, sugar cone, chocolate truffle cookie dough, marshmallow sauce) and Pie Oh My (vanilla custard, Four & Twenty Blackbirds seasonal pie). In fact, the San Tan Village Shack will donate five percent of sales from its Pie Oh My concrete to Follow Your Heart Animal Rescue, a nonprofit foster based rescue providing compassionate quality care for abandoned and abused animals. 
International Hot and Spicy Food Day is on Thursday, Jan. 16. All day long, Urban Margarita will offer specials, like a spicy fresh mango and grilled jalapeno margarita with applewood-smoked chile-salted rim for $7 and lobster-and-cream-cheese-stuffed jalapenos for $9.
Bluewater Grill in the Camelback Corridor kicks off its 2020 Bluewater Second Tuesday Seafood + Wine Pairings on Jan. 14 with a showdown between Europe's two famous fish stews paired with hand-selected wines from each country. Following the special event, seafoodies will be able to declare which centuries-old dish is best: French bouillabaisse or Italian cioppino. The event is part of a month-long competition between the two European fish stews. The $45 tasting event features separate bowls of French bouillabaisse, made with saffron and garlic, and a tomato-based Italian bioppino, paired with a glass of French pinot blanc and an Italian red, respectively.
Gadzooks Enchiladas & Soup's (pictured) new Chandler location opens on Thursday, Jan. 9 at 11 a.m. at 290 S. Arizona Ave. Fans can line up early on opening day, and 10 people in line will win free enchiladas for a year.  
Chalupa fans, rejoice. Taco Bell Cantina has opened its second location in Arizona. The new hot spot is located near the main campus of Arizona State University, taking over the former spot housed by Restaurant Mexico. The first Taco Bell Cantina opened in Downtown Phoenix last year.
Ocean Prime is celebrating upcoming car auctions this January month, including Barrett-Jackson, with souped-up specials like the Sidebar, a boozy cold brew martini; the Silver Mercedes margarita; Royce sushi "rolls"; Cruise Control Calamari and more. Available Jan. 11 to Jan. 19.
Enchantment Resort is debuting its first Antica Terra Winemaker Dinner at Che Ah Chi on Saturday, Jan. 11, from 6 to 9 p.m. For the first time, winemaker Maggie Harrison of Oregon's Antica Terra will host a five-course wine dinner at Che Ah Chi's intimate Chef's Table. The dinner debuts shortly before Che Ah Chi Executive Chef Jose Martinez's appearance at the acclaimed James Beard House in New York City. The dinner is $195 per person. To book, contact dining.reservations@enchantmentgroup.com or 928.282.2900.
To celebrate National Strawberry Ice Cream Day on Wednesday, Jan. 15, The Screamery will offer $1 strawberry ice cream cones all day.
Maple & Ash hosts a wine dinner on Jan. 13 at 6:30 p.m.: four courses with wine pairings from celebrated winemaker Maggie Harrison of Lillian and Antica Terra. $175 per person.
Josephine, newly opened in Downtown Phoenix, hosts a five-course wine dinner with JUSTIN Winery master sommelier, Joseph Spellman, on Jan. 13 at 6:30 p.m. $175 per person.