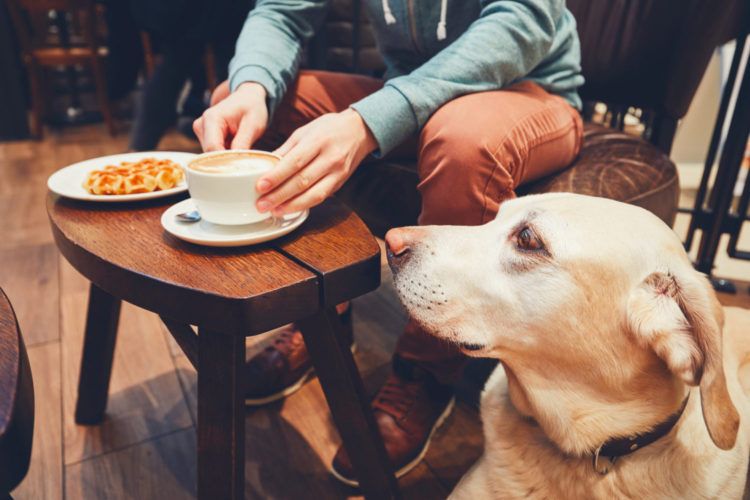 The desert isn't just for saguaros and snakes! Phoenix boasts itself as one of the most dog-friendly states across the U.S. With the weather cooling down, more families are able to bring their furry family members along to the more than 70 dog-friendly restaurants across the Valley. Here are some helpful hints before bringing your pup to your favorite patio!
Call ahead: It's always better to ask for permission before settling in at a table only to find out dogs might not be allowed.
Be courteous: Dogs should be under control at all times on a non-retractable lead. Remember that dining out with our dogs is a privilege and each time we go out we want to set a good example for all pet owners.
Seen but not heard: When your dog is at a patio, he should be laying down politely. No jumping, barking, begging, eating from the table or a plate.
Think of others: While you may love your furry companion, other patrons may have allergies or may be nervous around dogs. Don't let your pooch say hello to other patrons unless they ask to directly.
Be safe: Never let your dog say hello to another dog on the patio. This is not the time or the place. While your pup may be friendly, another dog may not have the same training or manners. Restaurants are not dog parks and the possibility of two dogs getting into a fight or just playing aggressively is a sure-fire way to get dogs banned from our favorite patios across town.
Set your dog up for success: Do you struggle with a dog who is worried by crowds, loud noises, strange people or dogs, and has trouble practicing their obedience with distractions? Is he or she reactive? While you may think a restaurant is a great place to see if your dog is friendly, it's never a good idea to bring a dog out to eat only to find out he growls or lunges when strangers approach. A single bite to an unsuspecting waiter or patron is a lawsuit waiting to happen. If your dog needs some help, contact a trainer sooner, rather than later.
Remember, we all want to enjoy our favorite grub hubs with our precious pooches, and the best way to keep patios dog-friendly is by always practicing the best pet-etiquette every time we go out to eat! —Nicole Johnstone is a nationally-known dog trainer and co-founder of Kinetic Canine, LLC, a full-service dog training company offering dog training camps, behavior modification, on and off-leash obedience training, aggression rehabilitation and more. For more information or for a free evaluation of your dog's needs, call 480.269.0743 or email info@kinetic-canine.com.