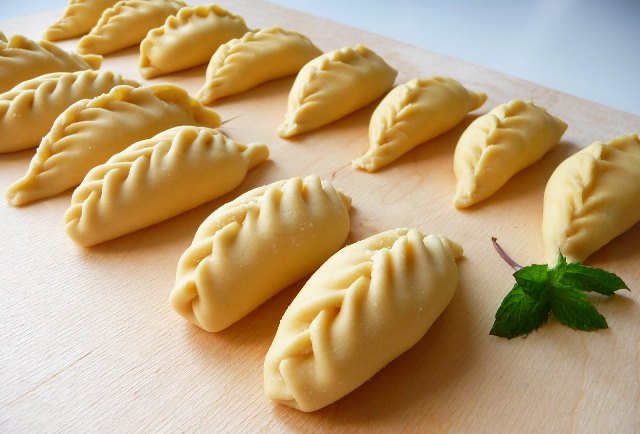 Seeking tips of the trade for making delectable pizzas? What about crafting your own hand-made pasta? Well, Best of Our Valley winner, Luci's Healthy Marketplace in Phoenix, has unveiled dates for its Tastes of Italy with Chef James Monaci cooking series. Participants will learn authentic techniques, the know-how behind making Italian eats and more–plus, guests will get to enjoy Italian wine along the way.
Salads for All Four Seasons: April 6
5:30-7:30pm, $39.99
Learn how to make surprising seasonal salads.
Culurgiones…What are They? A Sardenga Secret Translated as "Little Bundles": June 8
5:30-7:30pm, $49.99
The Culurgione is a filled hand-made pasta from Sardinia, Italy, much like the traditional ravioli. Learn a couple of enticing sauces from scratch to complement the Culurgione and wine.
Soups to Calm Your Palate: August 17
5:30-7:30pm, $39.99
Butternut squash and carrot soup with a medley of mushrooms and two more calm-your-palate soups.
Serving the Ultimate Pie: October 5
5:30-7:30pm, $39.99
Making gourmet pizza from scratch, along with several delicious pizza sauce recipes, and topping off with a wide variety of ingredients.
The Art of Cheese Making: December 7
5:30-7:30pm, $49.99
An introduction to Latticini, the family of fresh-milk products that are mozzarella, burrata and ricotta.
Want to sign up? www.lucishealthymarketplace.com.
For more fab foodie news, become a fan on Facebook, follow us on Twitter @AZfoothillsfood and check us out on Pinterest and Instagram.
Image from lattefiele.blogspot.com