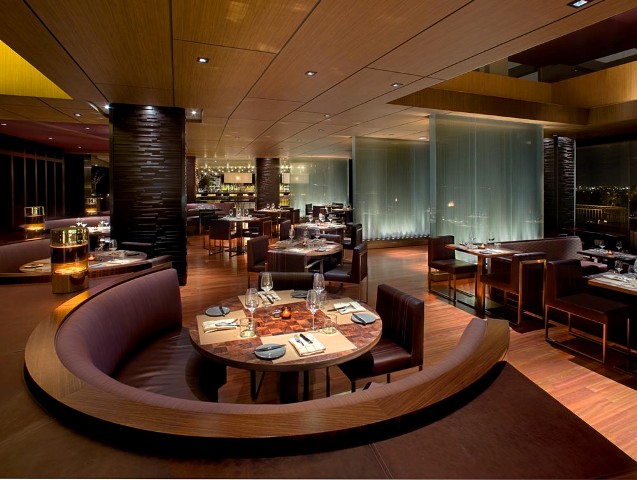 Gotta love a fresh and flavorful menu from a high-end restaurant–with a price tag that won't burst your bubble. With a focus on simply grilled proteins and farm fresh produce, J&G Steakhouse's at The Phoenician is bringing back its Neighborhood Menu. Current dishes on the Neighborhood Menu include local watermelon gazpacho; sweet corn ravioli; slowly cooked salmon; lemon pepper chicken steak with mashed potatoes; eight-oz. dry-aged sirloin steak; and fresh strawberries meringue and sour cream-poppy seed sorbet.
Guests can tailor the menu to meet their cravings, selecting either a $32 two-course offering or a $39 three-course offering, both served with a cocktail (which J&G mixologists aptly refer to as an "Amuse Booze"). The menu will change according to what is most fresh and flavorful.
Plus, on Sundays, bottles are half-price with a Neighborhood Menu dinner. The Neighborhood Menu is available daily from 5 to 7 p.m. http://jgsteakhousescottsdale.com/.