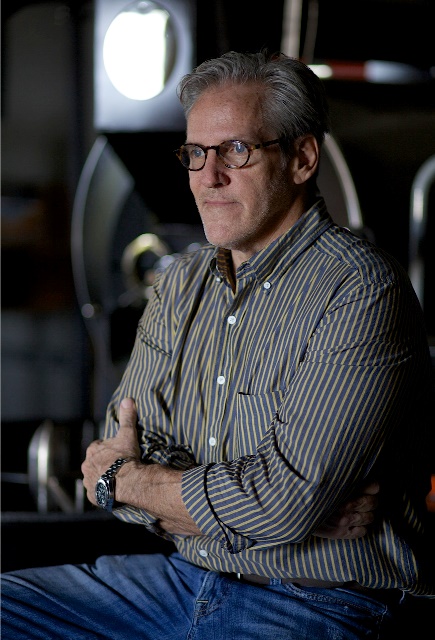 David Anderson knows a thing or two about quality coffee. He is the owner of ROC2 (Roastery of Cave Creek), a wholesale coffee roasting company that provides coffee to some of the Valley's top dining destinations, like FnB, Tarbell's, and Rancho Pinot. In a single week, ROC2 produces anywhere between 9,000 and 10,000 pounds of local, organic coffee. To ensure at at-home coffee makers are making top-notch cups, Anderson provides some tips and insight on those popular single-serve capsules, the best brewers and grinders and more.
I like coffee. I like it a lot. So do a lot of other people in the world. It is the second largest commodity traded world wide second only to oil. Over one half of every American enjoys a cup daily.
There are a number of different ways to enjoy coffee. Some provide convenience and some yield the flavor and nuances the coffee actually possesses.
I personally am not a fan of the single-serve plastic capsules. I've yet to taste one that did not lack depth, body and flavor. While convenient, they have become very popular despite being expensive and filling up our landfills.
Fresh coffee and filtered water are the two key ingredients of a great cup. After roasting, coffee will lose half it's flavor in 10-14 days. As a beverage, coffee is 98.5 percent water. Most coffee sitting on the supermarket shelves left the roaster weeks or months before arriving to the store.
Local roasted coffee will always yield a fresher and more flavorful brew. Like Roc2, there are a number of local roasters offering fresh-roasted coffee to the Valley.
While most department store coffee brewers do not heat the water to the proper temperature of 200 Fahrenheit, there are a few brewers that do. The high temperature is needed for optimum flavor extraction.
A brewer that I would recommend is the Technivorm MoccaMaster. The MoccaMaster provides proper water temperature and brews into an insulated carafe.
The grind is nearly as important as the coffee and water. A quality burr grinder is needed to provide a consistent uniform grind for optimum flavor extraction. Baratza offers a prosumer model that does a great job.
While quality brewing equipment is not inexpensive, with fresh coffee, it will you provide you a daily pleasure for about 35 cents per serving.