Located on the Farm at South Mountain in Phoenix and dishing up domestic ingredients from Arizona's finest, Quiessence Restaurant will be featuring a decadent dining series this week. For more than a year, David and Kathryn Heininger of Black Mesa Ranch–which is known for its out-of-this-world goat cheese–in Snowflake, have been naturally raising a prize Hampshire/Duroc hog for Quiessence Restaurant's chef Gregory LaPrad. (The press release states: As the first producer in Arizona to earn "Certified Humane Raised and Handled" accreditation, Black Mesa Ranch proudly raises its livestock without antibiotics, hormones or other medications/treatments.) And, now, LaPrad is excited to share high-end hog with Quiessence Restaurant patrons.


Starting today through Saturday (Quiessence Restaurant is closed on Sundays and Mondays), the Phoenix eatery will feature the Black Mesa Ranch hog in daily specials on the a la carte menu and in a six-course prix fixe menu (which is $75 per person).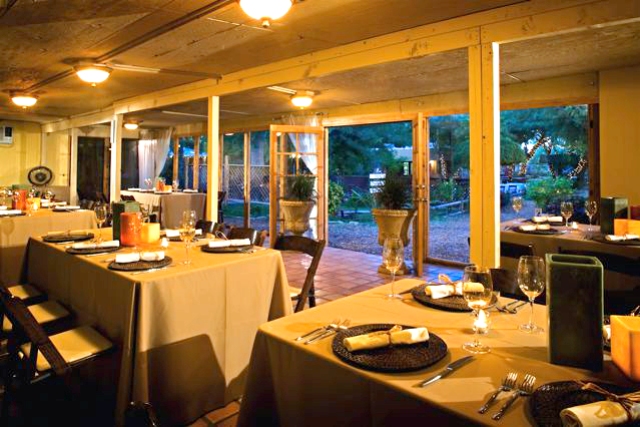 Here are some of the hog-tastic menu selections: Porchetta de Testa, house-made sausages, brick oven-roasted pork shoulder, milk-braised ham, pork liver pate, mortadella (a sausage made with beef, pork and pork fat, flavored with coriander and white wine), pork tortelli, orecchiette with sausage and broccoli, apple- and date-stuffed pork loin, slow-roasted pork belly and more. Please note the dishes will change daily to reflect the farm's most fresh ingredients. Make reservations by calling 602.276.0601. The Farm at South Mountain, 6106 S. 32nd St., Phoenix. www.quiessencerestaurant.com.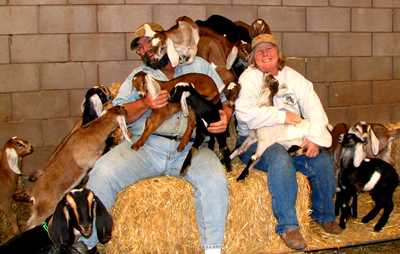 And here are a few words about Black Mesa Ranch:
Black Mesa Ranch is located at the base of Black Mesa in Arizona's White Mountains, about 9 miles east of Snowflake. The 280-acre property was abandoned until David and Kathryn got their hands on it. Now, Black Mesa Ranch is the state's only certified dairy specializing in farmstead artisan cheese, per the ranch's Web site. Just how popular is their cheese? Well, the ranch is currently out of its award-winning goat cheese, goat cheese spreads, goat's milk feta and boule until April.  However, there is still plenty of candy available to order from Black Mesa Ranch's Web site, including goat's milk fudge with walnuts, spiced pecans (these are Arizona-grown pecans) and dark chocolate-covered apricots. I don't know about you, but goat's milk fudge sounds truly divine. A pound of this goodness will cost you $12. (Note that the minimum online purchase order is $50.) You can also pick up seasonal, hand-made treats at the Black Mesa Ranch Candy Kitchen during the holiday season. Visits are by appointment only. 928.536.7759, www.blackmesaranchonline.com.