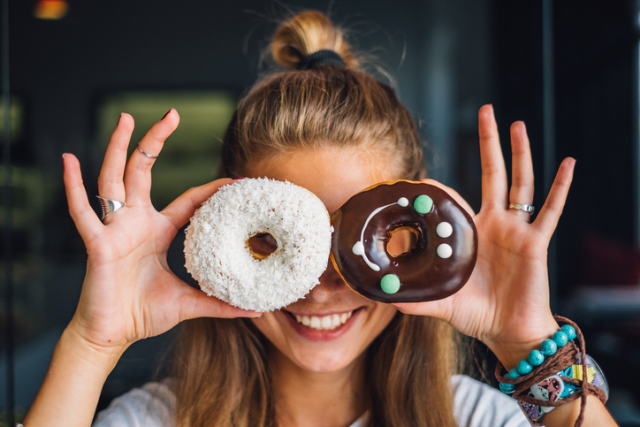 Bashas' Supermarkets launches its second-annual Donut Flavor Craze Contest. The grocery store is calling again on kids ages 5 to 15 now through May 12 to come up with Bashas' next great doughnut flavor (there are currently 59 flavors).
Entrants are asked to share a 100-word description of the doughnut they would like to submit to the contest, including the proposed name, key ingredients, and why their flavor should win. Entrants are also encouraged to share a photo of themselves enjoying a Bashas' doughnut.
To enter, Arizona children and teens ages 5 to 15 must submit their write-ups online at bashas.com/flavorcraze or via email at flavorcraze@bashas.com
A baker's dozen (13) finalists will be selected on May 15. The public will have a chance to vote on their favorite creation via social media from May 16-19. The winning doughnut will be announced on May 30, just in time for National Donut Day on June 2. This year, 10 percent of all Bashas' donut sales on National Donut Day will go directly to the Salvation Army in honor of the Donut Lassie's 100th Anniversary.
In addition to having their winning flavor featured in Bashas' bakery departments across the state in June, the winning entrant will receive one dozen donuts every week for a year, a Bashas' gift card, and the title of Bashas' Official Donut Ambassador. Each of the 12 finalists will also receive a Bashas' gift card.