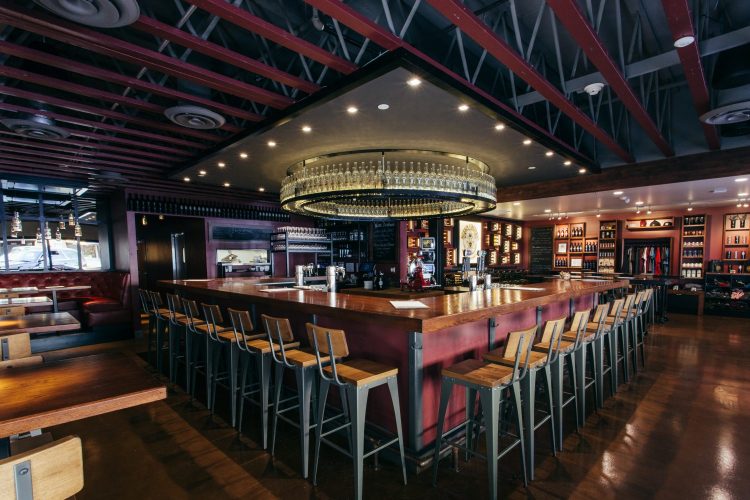 It is no surprise that the new Merkin Vineyards Old Town Scottsdale-based wine bar would have exceptional sips. But the food? Just as memorable and remarkable as the whites and reds.
Merkin Vineyards and sister label Caduceus Cellars has drawn wine lovers to Cottonwood and Jerome for years with their adored tasting rooms. Thankfully, owner and head winemaker Maynard James Keenan and his team decided it was time to bestow its bottles upon Old Town with the opening of a "farm-to-table, vine-to-glass concept" in March. The wine bar only serves and pours what can be grown and produced in the state.
Before they even dive into the grapey goodness, guests will adore the wine bar's sleek design. The bar–featuring an eye-catching installation of empty wine bottles–serves as the centerpiece of the space and there is even a retail area of bottles, cans, house-made gelato and Merkin merch for easy purchasing. Best of all, though, is the wine bar's welcoming, homey vibe; you'll want to linger a while, sipping and sampling your way through the exceptional lineup.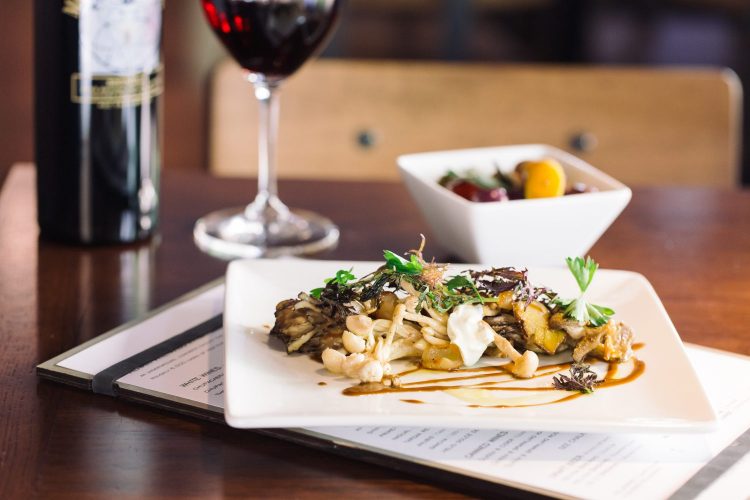 The wine lists spotlights a variety of whites, reds, rosés and canned varieties from Merkin, Caduceus and Four Eight WineWorks. Flights are available for $2 for a generous portion; wine by the glass (around $9 per glass) and bottle are available as well, of course. During a recent visit, we were particularly smitten with the Shinola Rosado, which simply screams spring, and Merkin The Diddler, a dry, lightly sweet blend of Albarino and Viognier.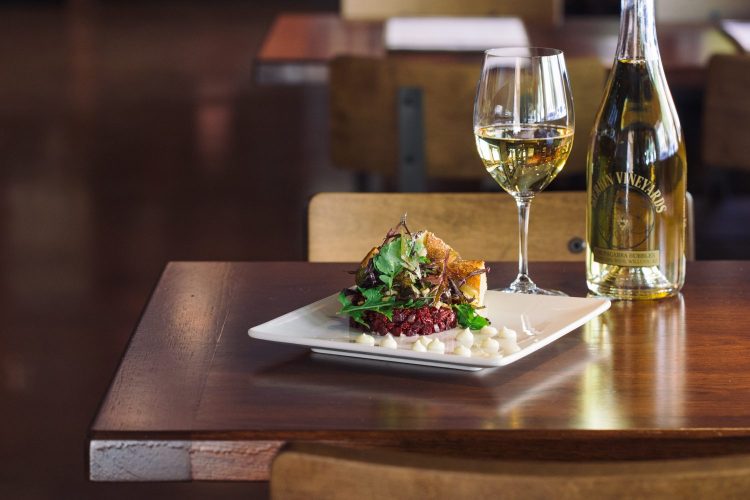 And though the wines are delightful on their own, dishes on the vegetable-driven tapas menu really allow the sips to take flight. A cheese plate and some crusty bread are in order, naturally. There is a small but mighty list of cheeses and artisan meats to choose from so you can customize your spread. But the real standouts are the beet tartare and mushrooms. The beet dish–which is constructed to look like a traditional beef tartare–isn't just pretty; it offers a medley of great flavor and texture with capers, chilies, shallots, heavenly pickle vinaigrette and some toasted bread on the side. The dish is fresh, vibrant and perfect for spring. The Sun Valley roasted mushrooms dish is another can't-miss, with a variety of mushroom species, Merkin onions, smoked ricotta, a dollop of bright greens on top and a drizzle of sweet balsamic. Seriously, mushrooms have never been so appealing.
Merkin Vineyards wine bar is open Sunday through Thursday, 11 a.m. to 9 p.m.; Friday and Saturday 11 a.m. to 11 p.m.